The term of Cosplay is the practice of dressing up as a character from a film, book, or video game, especially ones from the Japanese genres of manga or anime. A costume designed to mimic a world-famous favorite character that has become a massive cultural phenomenon in the past decades, giving rise to a slew of events and conventions dedicated solely to costume play.
Unique Sora (aka Jasmine) is a Fine Arts major, followed by 163k followers on her Instagram account, it is amazing, she has talent, brilliant concepts, and ideas. She can be whatever cosplayer she wants and the results are similar to her original character and profile as she is imitated.
Jasmine describes herself as a "queer black/PoC cosplayer" and says she had troubles with people reposting her cosplay photos before: "[They] edit and lighten my skin. I think it's so important to share other black cosplayers and let people know." From Missandei from the Game Of Thrones to Princess Jasmine from Aladdin, this cosplayer will amaze you with her skill to shapeshift into any character you can imagine. More Cosplayers !
Just check and see the extraordinary of cosplayer Unique Sora (Aka Jasmine) below!
#1 Nezuko - Demon Slayer
#2 Rin Nohara - Naruto
#3 Ino Yamanaka - Naruto
#4 Starfire - Teen Titans
#5 Yoruichi - Bleach
#6 Mirage - The Incredibles
#7 Roxanne - Goofy Movie
#8 Colette Tatou - Ratatouille
#9 Mei Terumi - Naruto
#10 Alya from MLB
#11 Camie Utsushimi - MHA
#12 Winry Rockbell - FMA
#13 Ariel - The Little Mermaid
#14 Space Jam - Lola Bunny
#15 Kim Possible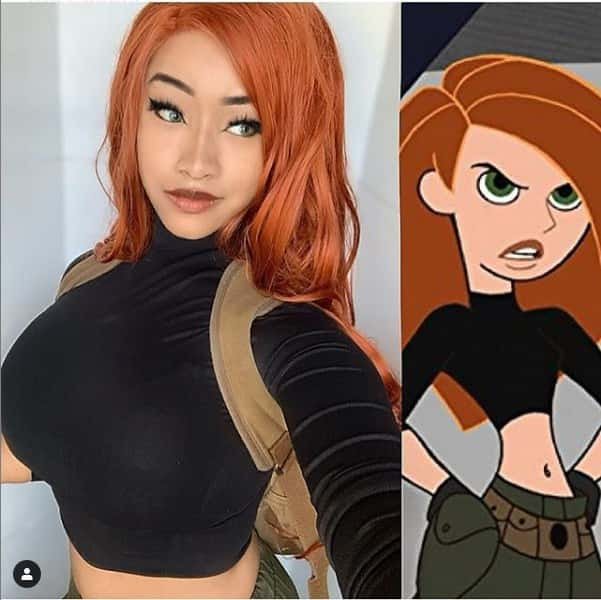 #16 Tsu - My Hero Academia
#17 Black Cat - Felicia Hardy
#18 Tifa - Final Fantasy 7
#19 Ember - Danny Phantom
#20 Lara Croft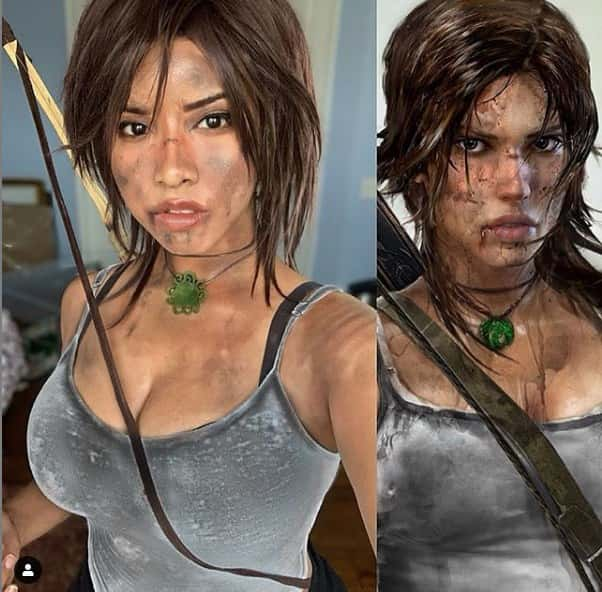 #21 Miss America Chavez
#22 Valkyrie - Thor Ragnarok
#23 The Walking Dead - Clementine
#24 Mary Jane - Spiderman
#25 Black Lagoon - Revy
#26 Avenger EndGame - Gamora
#27 Uraraka From Boku No Hero
#28 HiHi Puffy AmiYumi Show
#29 Mirage from The Incredibles
#30 Anthy Himemiya - Utena
#31 Legend of Korra
#32 Yoruichi from Bleach
#33 Domino From Deadpool 2
#34 Nani From Lilo & Stitch
#35 Princess 'Kida' Kidagakash From Atlantis: The Lost Empire
#36 Manda Panda From Dream Daddy
#37 Esmeralda From The Hunchback Of Notre-Dame
#38 Storm From X-Men
#39 Spinelli From Recess: School's Out
#40 Missandei From Game Of Thrones
#41 Chel From The Road To El Dorado
#42 Chloe Frazer From Uncharted
#43 Black Rose From .hack
#44 Marceline The Vampire Queen From Adventure Time
#45 Reggie Rocket From Rocket Power
#46 Princess Jasmine From Aladdin
#47 Yoruichi From Bleach
#48 Urd From Oh My Goddess
#49 Chel From The Road To El Dorado
#50 Kuki From Kids Next Door
Source: boredpanda
For more info, inquiry and follow: Instagram | Twitter | youtube I
All images source and credits: UniqueSora