These stunning sculptures of heavy beasts have been fashioned from scrap metal. They are the work of artist John Lopez who welds the pieces from abandoned farm machinery.
Based in the town of Lemmon, South Dakota, the 43-year-old has created full-size representations of creatures including a horse, buffalo and even a cowboy atop a triceratops. Mr Lopez had a successful career in bronze sculpting, but changed his working techniques after the death of his aunt Effie in a car accident.
He said: 'I am a sculptor and love to create. I started welding sculptures together using scrap iron after my Aunt Effie's death. I built a cemetery around her head stone on the ranch and it all started from there.'
"My favorite part about these pieces is the texture," explains Lopez. "I just start grabbin' stuff from the pile and welding it, and if you weld enough of the same thing on over and over it creates this really cool texture that I've never seen in these kinds of pieces before. And I think that's what draws people in."
See more his creation below...
More info: Website | Blog | Twitter
.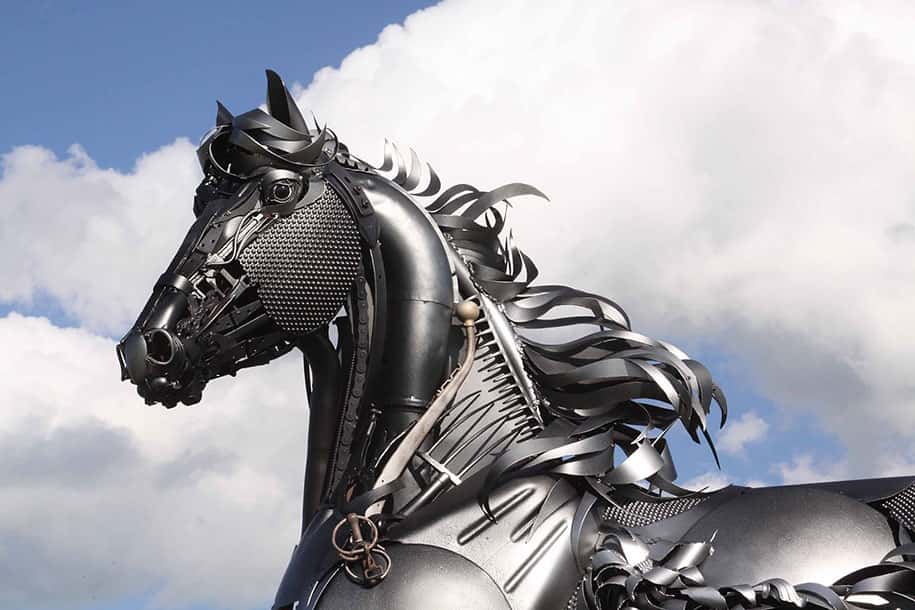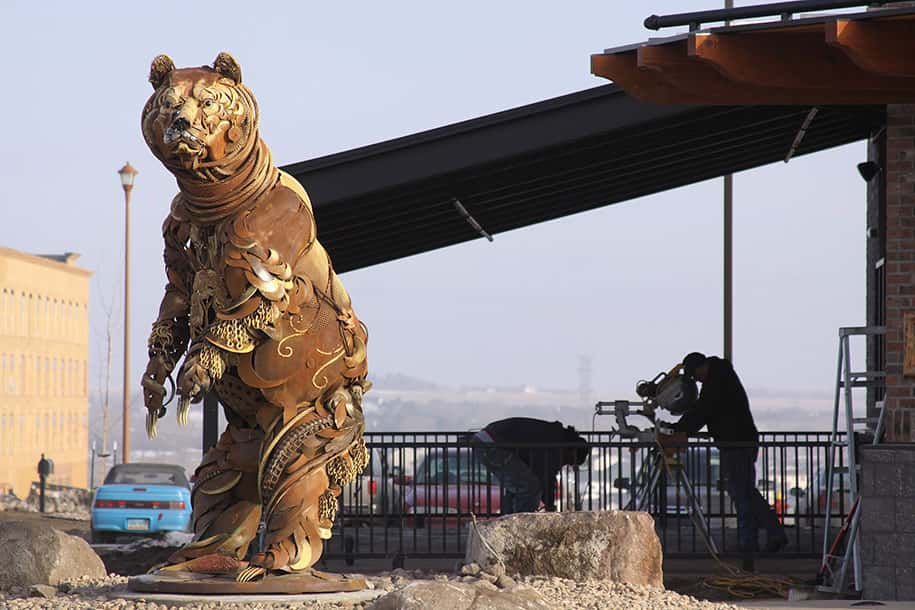 Source: https://www.demilked.com/welded-scrap-metal-animal-sculptures-john-lopez/