Pens made are usually only used for writing and note-taking, but this is not the case with this great artist by providing new inspiration and enlightenment in the world of painting. He can create an extraordinary painting masterpiece with only a ballpoint pen. Amazing!
"In each drawing I refine techniques and embed new ones" Andrey Poletaev declared. "I try to achieve the maximum effect of optical illusion. I apply many different layers of ink; layers of very light and long strokes, applied densely to each other; layers applied at other angles of the hatch to create uniform grey surfaces; layers applied with higher pressure on the pen. Variable density of strokes and the length and angle at which they are applied, sharp and smudged, creates a perception of differently textured surfaces. Some areas of the drawing carry stronger or more defined contrast and contours, and multiple layers of ink create the perception of depth" adds Poletaev.
The work of Andrey Poletaev is becoming rapidly popular all around the world. Alexander Shegelsky, Director of Poletaev Art often travels with the work, attending the galleries and art events around the United States and sometimes Europe.
Chek out them below !
More info and sources : www.poletaevart.com I entertainmentvine,com
I Here I Here and Here I Support I Game .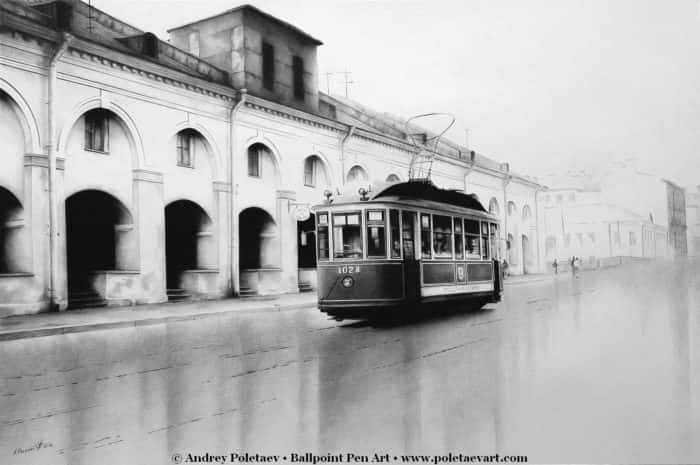 More info and sources : www.poletaevart.com I entertainmentvine,com