Social problems in modern life are very complex and varied from family relations, neighbors, and within the wider community. Sometimes to solve problems and relieve stress someone can release it by doing various activities, if the solution is good and positive the results are also positive, but if the solution or escape is negative they usually do something bad and detrimental to both themselves and others.
https://www.instagram.com/p/B8sz7wVogxd/
This artist is concerned with this social problem, Russian artist Lesya Guseva with her paintings trying to depict bad habits in social problems that often occur and are experienced by most people today, such as laziness, envy, greedy vanity, greed and pleasure in lust even though in the picture simple but the meaning behind is very deep.
Check out the fantastic artworks below!
Pride
Image credits: Lesya Guseva
Gluttony
Image credits: Lesya Guseva
Greed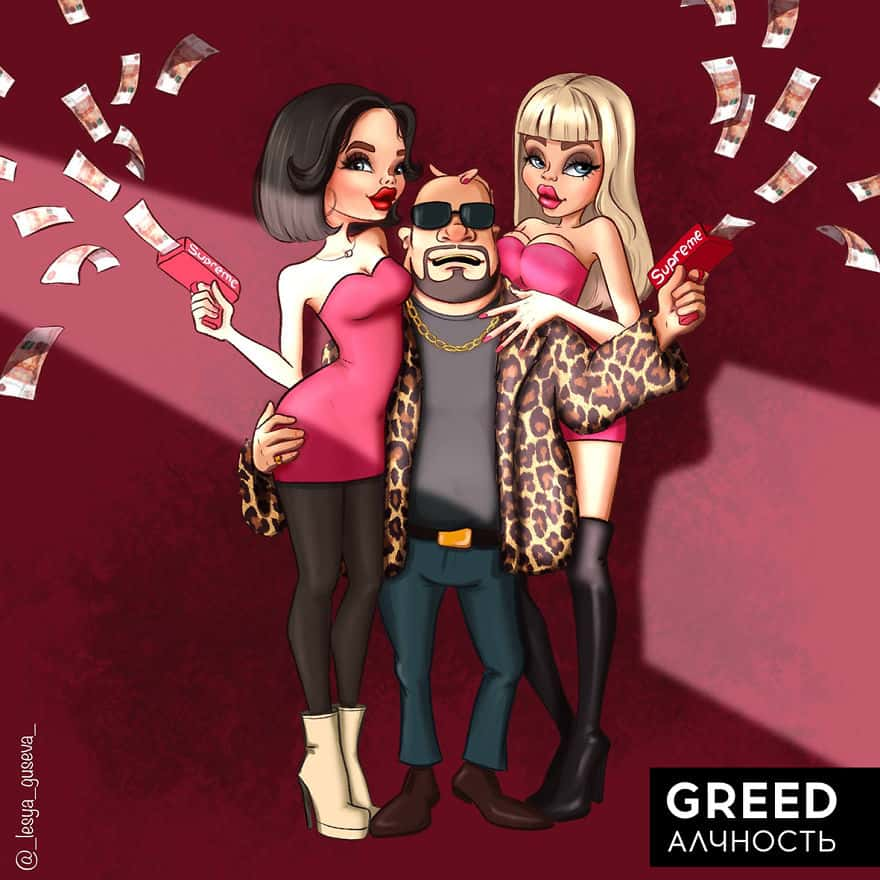 Image credits: Lesya Guseva
Lust
Image credits: Lesya Guseva
Sloth
Image credits: Lesya Guseva
Envy
Image credits: Lesya Guseva
Wrath
Image credits: Lesya Guseva
Other artworks:
https://www.instagram.com/p/CBXpfRNKRnB/
https://www.instagram.com/p/CA2Zh67K5oT/
https://www.instagram.com/p/CAnXNBJHElW/
https://www.instagram.com/p/CAdVCmCKUYw/
https://www.instagram.com/p/CAHf6CWqRsI/
https://www.instagram.com/p/B_rkd36qtj_/
https://www.instagram.com/p/B_hW6UGK4U6/
https://www.instagram.com/p/B_fRc6yqJ5I/
https://www.instagram.com/p/B_Ztn69KlYy/
https://www.instagram.com/p/B_SVB3EqhrW/
https://www.instagram.com/p/B_NyLqVqMxv/
https://www.instagram.com/p/B_C6bsWqE0H/
https://www.instagram.com/p/B-_fyzeKHNm/
https://www.instagram.com/p/B-4xUJGK0r3/
Source: boredpanda
More info, inquiry, and follow: Instagram
All images source and credits: Lesya Guseva