Leon Tarasewicz is a Polish artist who is behind that mesmerizing wall painting. Even though for some people, Zacheta, the Polish National Gallery of Art is a gallery to hold some art exhibition, Tarasewicz used the whole gallery as a canvas and transformed Zacheta itself into an actual piece of art. Amazing huh?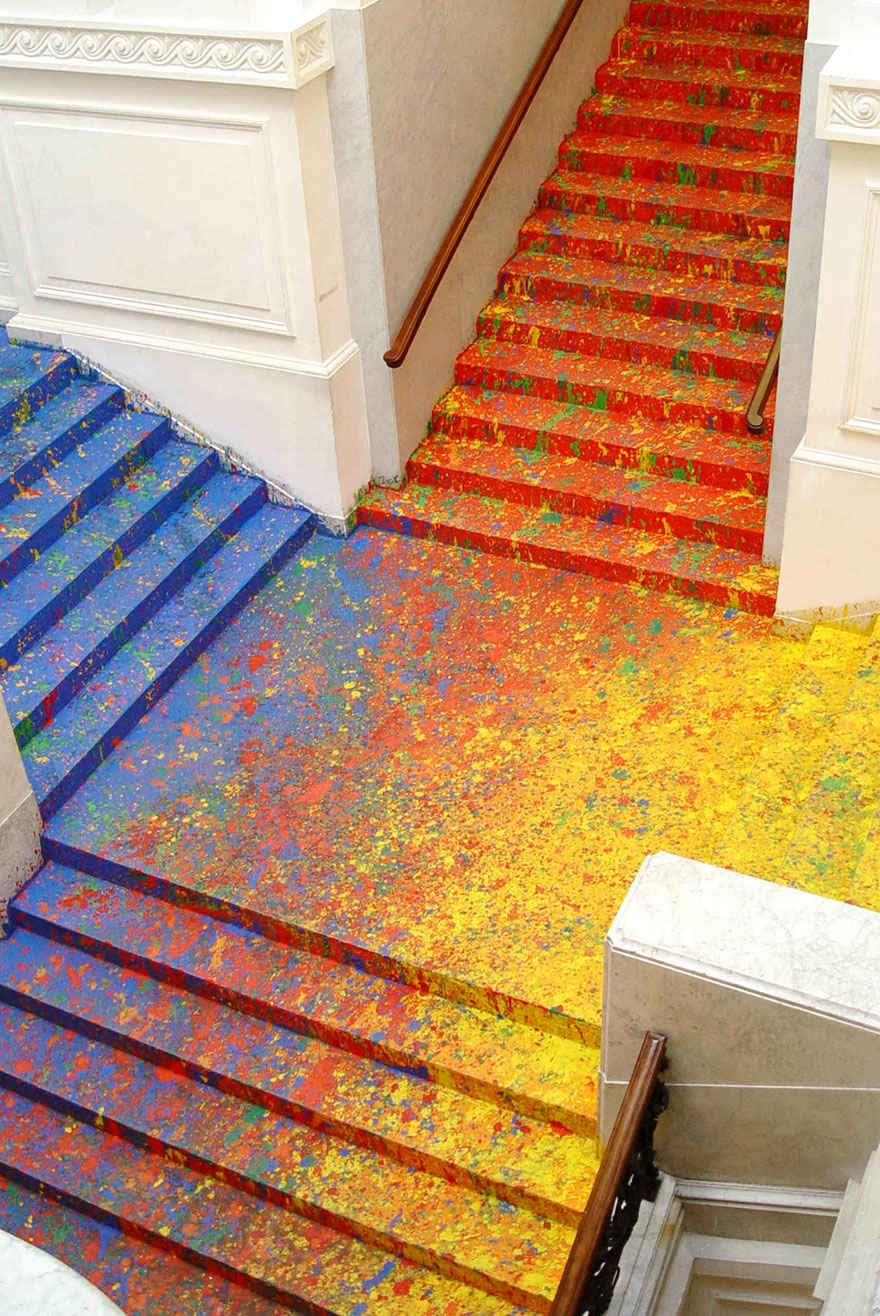 For Tarasewicz, the gallery is not only a place to hold some exhibitions, but it is more than a place that combines modernity with history. That's why he decided to really bring the new form to the appearance of such gallery.
First, Tarasewicz wanted to cover the gallery's staircases with paint. And then he would move on with another area. But then, it caused a chaotic look which can be misleading since in reality actually Leon had a clear vision of what he wanted to portray and he also planned carefully to look just like that.
In the beginning, he would paint the steps with base colors like yellow, red and blue on top. Those three colors then would blend in one intersection which then combines the colors and the main entrance everything splatters down perfectly mounting an incredible statute of Gladiator.
When viewed from below, this rainbow of colors contrasts with the subtle sculpture above and creates beautiful harmony between old and new in Warsaw's oldest museum to show contemporary art.
H/T Bored Panda
Info, inquiry and follow Leon Tarasewicz