The role of an actor or an actress in a movie is often different from reality. Behind the scenes their lives are not as we see them. The extraordinary talent of actors and actresses will make you believe that they are the roles they play. Makeup and costumes add to the effect of turning talent into someone totally different on screen. The magic of Hollywood miraculously creates a real effect for each of us. What we have here is an amazing list of behind-the-scenes photos that will change your perception of that reality. Seeing these actors and actresses in different ways really adds to the level of respect that they have for their talents and helps to get credit for their ability to make us believe that they are something they are not.
The director of photography only shows so many things that happen in a film set. After all, they should make us believe in the unbelievable. Meanwhile, the art department, the effects team, and other crew members worked tirelessly to please the director and their vision of the story. Whether making hammers fly or supersonic robots that can emit light or fire, they strive for months and even years to make as much production as possible. Here is a list of behind-the-scenes photos from the popular Marvel Movies set where you can see how magic happens. Amazing props, models, masks, dolls, and even robots, all just to please our eyes!
Scroll down below to see the full list of behind the scenes!
More info and source: indiewire.com I youtube I
Robert Downey Jr. and Jon Favreau on the set of "Iron Man" in 2008
Jon Favreau on the set of "Iron Man" in 2008
Louis Leterrier and Edward on the set of "The Incredible Hulk" in 2008
Robert Downey Jr. on the set of "Iron Man 2" in 2010
Robert Downey Jr., Jon Favreau, and Don Cheadle on the set of "Iron Man 2" in 2010
Natalie Portman, Chris Hemsworth, and Kenneth Branagh on the set of "Thor" in 2011
Jaimie Alexander and Kenneth Branagh on the set of "Thor" in 2011
Natalie Portman, Kat Dennings, and Kenneth Branagh on the set of "Thor" in 2011
The set of "Captain America: The First Avenger" in 2011
Hayley Atwell on the set of "Captain America: The First Avenger" in 2011
The set of "Captain America: The First Avenger" in 2011
Chris Evans on the set of "The Avengers" in 2011
Chris Hemsworth and Tom Hiddleston on the set of "The Avengers" in 2011
Chris Hemsworth on the set of "The Avengers" in 2011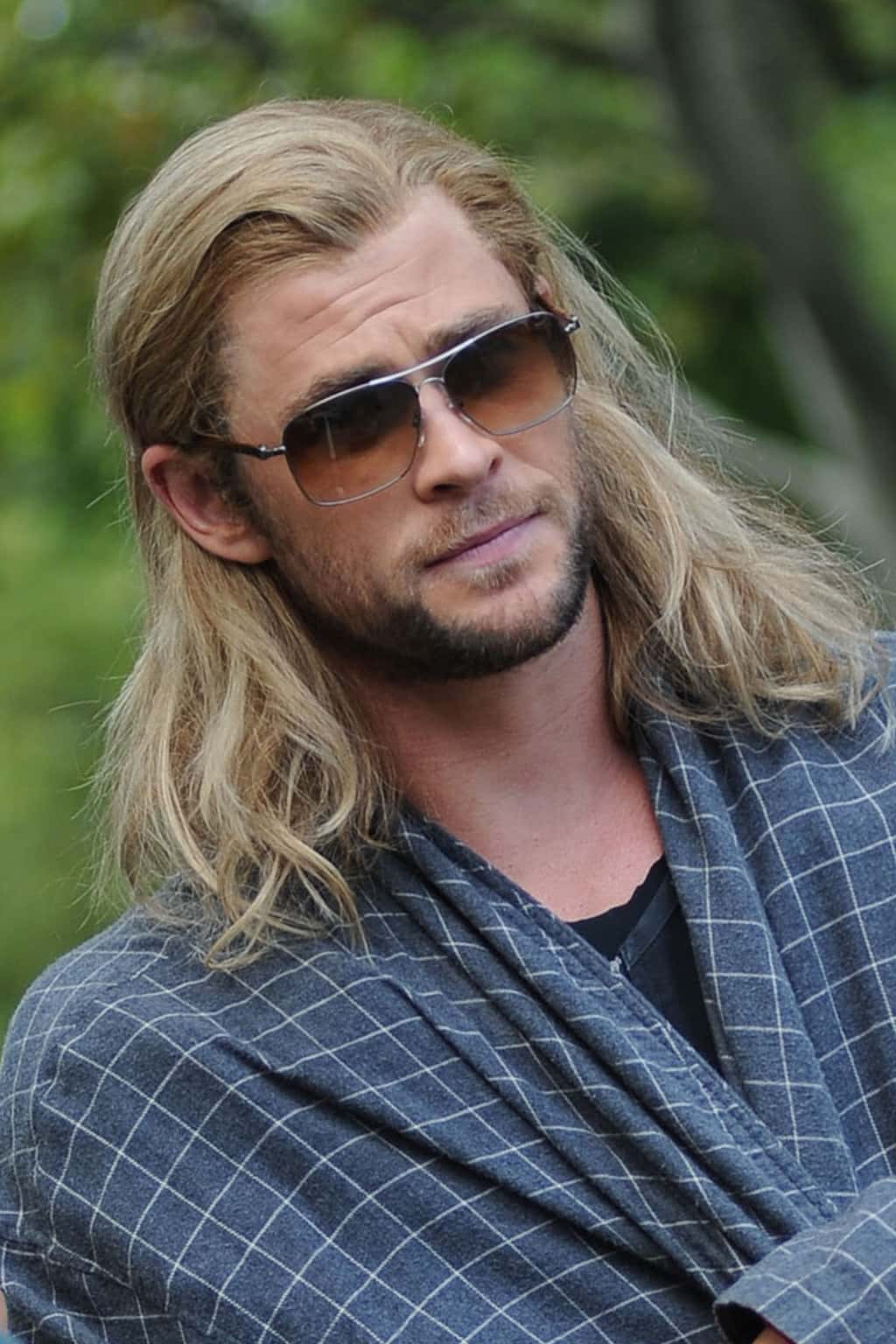 Jeremy Renner, Scarlett Johansson, and Tom Hiddleston on the set of "The Avengers" in 2011
Scarlett Johansson and Tom Hiddleston on the set of "The Avengers" in 2011
Scarlett Johansson and Chris Evans on the set of "The Avengers" in 2011
Robert Downey Jr. on the set of "The Avengers" in 2011
Scarlett Johansson, Jeremy Renner, Tom Hiddleston, Chris Evans, Chris Hemsorth, and Mark Ruffalo on the set of "The Avengers" in 2011
Chris Hemsworth, Jeremy Renner, Scarlett Johansson, and Tom Hiddleston on the set of "The Avengers" in 2011
Scarlett Johansson and Mark Ruffalo on the set of "The Avengers" in 2011
Robert Downey Jr. and Shane Black on the set of "Iron Man 3" in 2013
Robert Downey Jr. and Shane Black on the set of "Iron Man 3" in 2012
Chris Hemsworth and Alan Taylor on the set of "Thor: The Dark World" in 2013
An extra on the set of "Thor: The Dark World" in 2012
Chris Hemsworth and Alan Taylor on the set of "Thor: The Dark World" in 2013
Chris Hemsworth on the set of "Thor: The Dark World" in 2013
Sebastian Stan on the set of "Captain America: The Winter Soldier" in 2014
Scarlett Johansson and Chris Evans on the set of "Captain America: The Winter Soldier" in 2014
Chris Evans on the set of "Captain America: The Winter Soldier" in 2014
Sebastian Stan on the set of "Captain America: The Winter Soldier" in 2014
Cobie Smulders on the set of "Captain America: The Winter Soldier" in 2014
Anthony Mackie, Joe Russo, and Chris Evans on the set of "Captain America: The Winter Soldier" in 2014
James Gunn on the set of "Guardians of the Galaxy" in 2013
Chris Pratt and Sean Gunn on the set of "Guardians of the Galaxy" in 2013
James Gunn and Sean Gunn on the set of "Guardians of the Galaxy" in 2013
Chris Pratt on the set of "Guardians of the Galaxy" in 2013
Chris Pratt on the set of "Guardians of the Galaxy" in 2013
Elizabeth Olsen, Joss Whedon, and Jeremy Renner on the set of "Avengers: Age Of Ultron" in 2015
The set of "Avengers: Age Of Ultron" in 2015
Jeremy Renner and Joss Whedon on the set of "Avengers: Age Of Ultron" in 2015
Scarlett Johansson and Joss Whedon on the set of "Avengers: Age Of Ultron" in 2015
Evangeline Lilly and Peyton Reed on the set of "Ant-Man" in 2015
Peyton Reed and Abby Ryder Forston on the set of "Ant-Man" in 2015
Paul Rudd and Peyton Reed on the set of "Ant-Man" in 2015
Anthony Russo and Chris Evans on the set of "Captain America: Civil War" in 2015
Chris Evans on the set of "Captain America: Civil War" in 2015
Chris Evans and Chadwick Boseman on the set of "Captain America: Civil War" in 2015
Mads Mikkelsen on the set of "Doctor Strange" in 2016
Chiwetel Ejiofor and Benedict Cumberbatch on the set of "Doctor Strange" in 2016
Tom Holland on the set of "Spider-Man: Homecoming" in 2016
Tom Holland, Michael Keaton, and Jon Watts on the set of "Spider-Man: Homecoming" in 2016
Taika Waititi and Tessa Thompson on the set of "Thor: Ragnarok" in 2017
Cate Blanchett and Taika Waititi on the set of "Thor: Ragnarok" in 2017
Taika Waititi and Chris Hemsworth on the set of "Thor: Ragnarok" in 2017
Ryan Coogler and Lupita Nyong'o on the set of "Black Panther" in 2017
Ryan Coogler and Chadwick Boseman on the set of "Black Panther" in 2017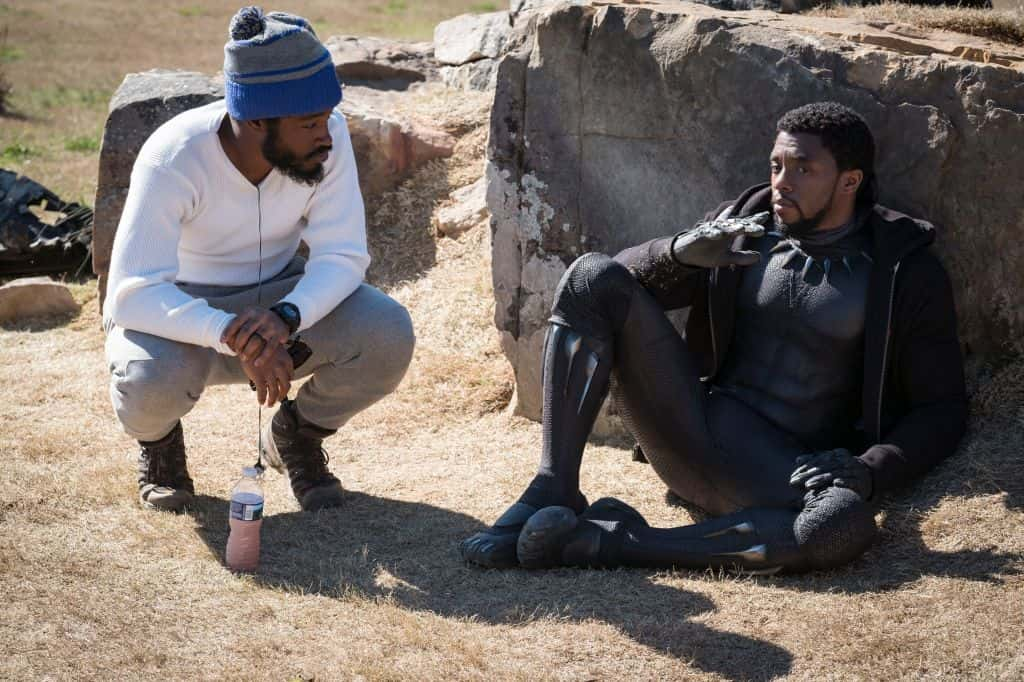 Ryan Coogler and Chadwick Boseman on the set of "Black Panther" in 2017
Paul Bettany on the set of "Avengers: Infinity War" in 2017
Joe Russo, Chris Evans, and Anthony Russo on the set of "Avengers: Infinity War" in 2017
https://youtu.be/EFBScrz2BVY