On average, we think that the great and very interesting Disney movies are only for entertainment, because they only happen in fairy tales and fantasy stories. But it is very different for the artist Santiago Esparza, Disney films become inspiration and creative ideas as outlined in the illustrations that are made as if that the films are in the real world and real life. The story idea becomes very funny and interesting.
In an interview with Bored Panda , Santiago said it was his love for the movies that inspired him to start the series. "So I like to think that I make fun of these movies, but out of love, that's probably why it connects with so many people. They don't see it as a critique, they just want to laugh about the movies we all know and love. I make stories myself. Maybe in the future, people can make fun of them the same way I make fun of movies. My inspiration for this series is my love for these movies, some of them are my favorite," added the artist
Santiago mentioned his other comics called Virgin Institute and Everything About You .
More info: thesanesparza.com | Instagram | Facebook | Twitter | YouTube | Virgin Institute | Everything About You
https://web.facebook.com/sanesparza/posts/2566237940367687
The Lion King
Aladdin
Lady And The Tramp
The Little Mermaid
Beauty And The Beast
Sleeping Beauty
Snow White
The Jungle Book
Tarzan
Lady And The Tramp
Tangled
Snow White And The Seven Dwarfs
Cinderella
Pinocchio
Cinderella
Alice In Wonderland
101 Dalmatians
Alice In Wonderland
Frozen
Peter Pan
Lilo & Stitch
Pinocchio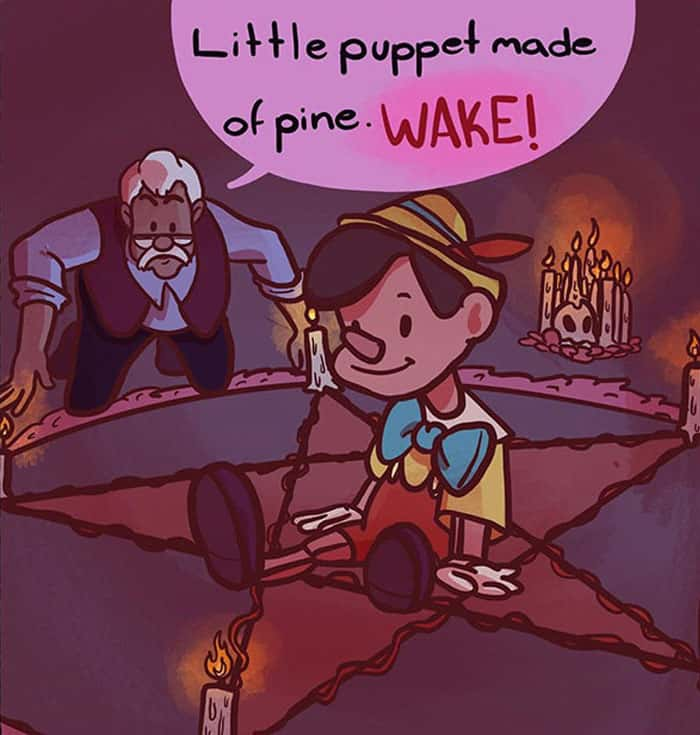 The Hunchback Of Notre-Dame
101 Dalmatians
Tarzan
The Nightmare Before Christmas
The Princess And The Frog
The Emperor's New Groove
Wreck-It Ralph
Dumbo