Brazilian artist Eduardo Santos (aka Edull) who has 39.1k followers on his Instagram account and more than 55k on his Facebook page, has high creativity, skill and talent. He reimagined superheroes as "tremendously healthy, fat and sexy " but cute and beautiful plus size women dressed as modern life characters, really very funny, adorable and interesting from the results of his illustrations.
In his interview with boredpanda Edull explained, "I have been working on this theme for almost 6 years now. "I want to show the world that all women are beautiful. They can be different from a social or visual point of view, but they all are beautiful."
"Some people say I'm glorifying obesity and that it's not healthy. But who am I to tell someone what they can and can't to do with their bodies? I don't know them… I don't know why they're fat, and it doesn't matter to me."
"What I can do is help them feel great in their bodies," the artist added. "I can help them to be more confident and happier the way they are. And this is tremendously healthy. I'm glorifying the diversity of life."
Chek them out below!
More info and source : heyedull.com | Facebook | Instagram (h/t boredpanda )
Catwoman
Image credits: Edull
Storm-woman
Image credits: Edull
Thor-woman
Image credits: Edull
Wonder woman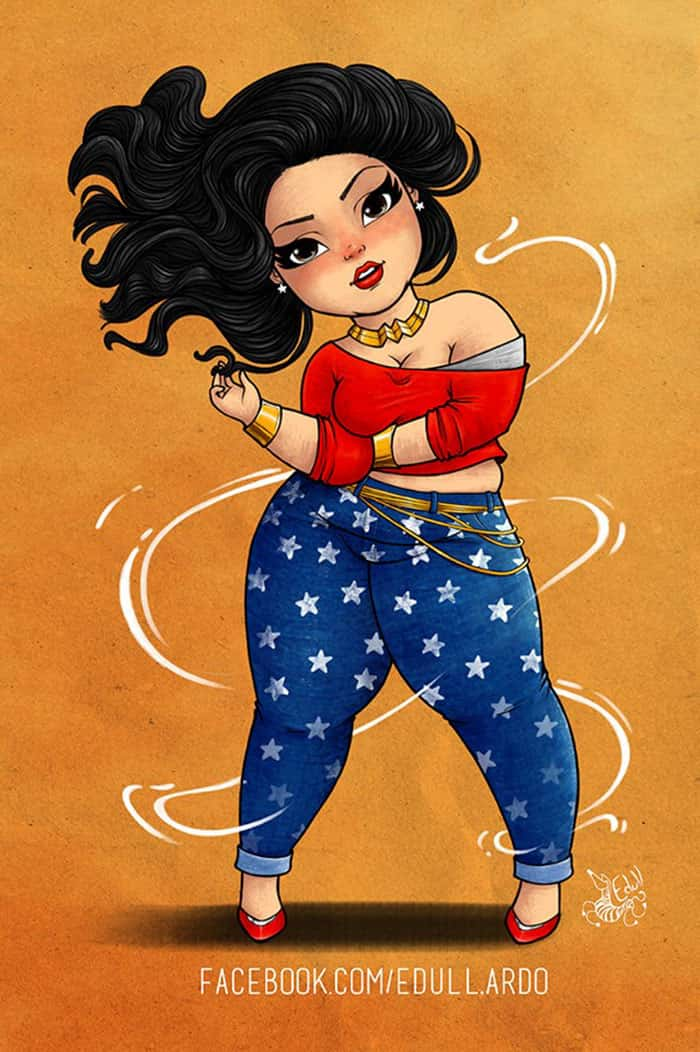 Image credits: Edull
Spider-woman
Image credits: Edull
Captain America-woman
Image credits: Edull
Batwoman
Image credits: Edull
Supergirl
Image credits: Edull
Wolverine-woman
Image credits: Edull
Iron woman
Image credits: Edull
Image credits: Edull
Image credits: Edull
Image credits: Edull