Speaking of the craft skills and creativity of wax, Yadi Hadiyanto (42) an artist from Kuningan - Indonesia is an expert, even besides making various craft candles, amazingly Yadi can make dummy (replicas) food and drinks from candles. Yadi is very skilled in imitating food and drinks exactly like the original. The results of his creation are truly extraordinary, we find it difficult to distinguish which is fake or realistically original when compared. He made it for the purposes of restaurant displays so it is durable and does not stale quickly when using authentic food or drinks. Currently Yadi is still working at VERY CANDLE'S Indonesia as head of production.
"Working on candle crafts, requires perseverance and high accuracy. To get perfect results, I do trial and error, especially on coloring. For replica food, it must be exactly the same. Mixing colors is sometimes difficult. So if I make a dummy food, there must be examples of original dishes, not just photos,especially those with a replica of soup, require transparent material in the form of resin. The length of time depends on the difficulty of the food or drink to be imitated. One serving can take a week or even a month if difficult. The making process starts from cooking the wax until it is melting, colored and molded on silicon from the original food, after drying and then finishing colored, the most difficult is the finishing process because it has to detail and how determines the same or not the dummy as the original is in the finishing", he explained to veri-art.
It could be, because it is very hobby of crafts, so Yadi can quickly master the skills of candles, including the technique of mixing colors. "I learned self-taught, no tutoring, even I once helped create the Bambang Pamungkas Wax Statue (Indonesian Football Captain) such as the Maddame Tussauds wax statue, London with famous artist Veri Apriyatno who was one of the owners of this company in 2013" added Yadi, who just got a big project to make dummy various dishes from culinary entrepreneurs in Batam - Indonesia.
"Thank God, many people like the dummy dishes I made. Already many restaurants in Indonesia order our dummy ", he said.
Chek out the Fantastic Artworks of Yadi below!
More info and source : Instagram I Facebook I youtube I Here I Here and Here I Support I Game .
Process Of Cooking Wax Until Melting And Pouring Color
Molding and Coloring
Finishing - The Final Result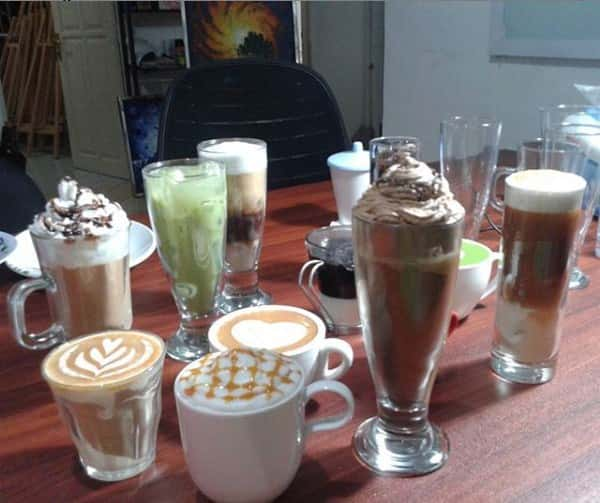 The Wax Sculpture Project Team
Yadi 's Video
https://www.youtube.com/watch?v=0fMkmx86EPc&feature=youtu.be
https://www.youtube.com/watch?v=1P5PO9Cu0G8
More info and source : Instagram I Facebook I youtube I Here I Here and Here I Support I Game .