Gunduz Aghayev has never shied away from addressing injustice in his art, including injustice in his own country. Due to his involvement with Art for Democracy a campaign that advocated for human rights in his native Azerbaijan, Aghayev had to leave his home country in 2014.
Aghayev is a 39-year-old cartoonist from Azerbaijan who's currently based in France.
His illustration subjects ranging from the evolution of men and war.
Aghayev told that the problematic side of modern society serves as inspiration for his work.
"I am trying to give some social messages through illustrations. Generally, my illustrations call for peace, tolerance, and secularism."
To the intermixing of selfie culture with religious imagery.
However, that hasn't stopped him from making work he feels reflects modern society. In his most recent project, called Modern Zombies, Aghayev portrays how people behave based on mass influences and power.
The project mostly features people acting like zombies, covers subjects such as war, intolerance, and torture.
Check out the extraordinary of Aghayev's excellent work, below!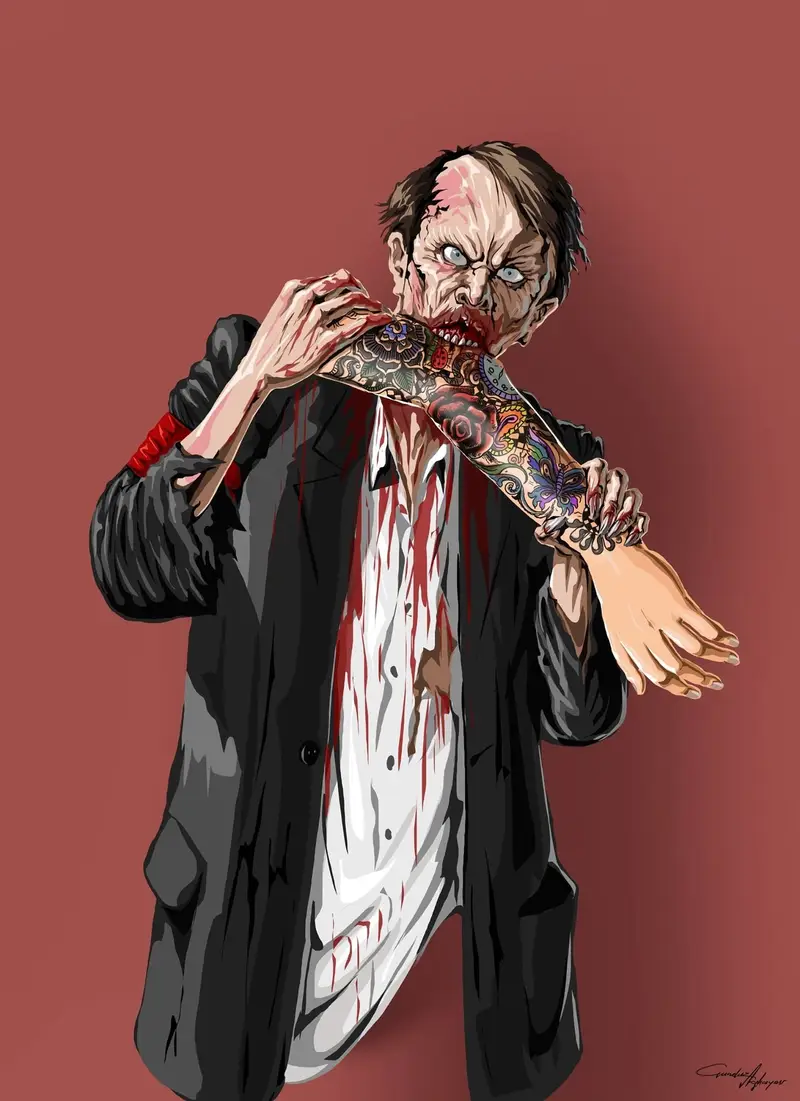 Source: buzzfeed.com
More info, inquiry, and follow: Facebook page
All images source: Gunduz Aghayev
All images credits: Gunduz Aghayev