The first thing they did was to start by cutting the design on rigid watercolor paper. Each layer is built on top of the last, enriching the view. Then, everything is put together in a box and backlight with LED strips, creating this beautiful storybook view.
Together with Deepti Nair and Harikrishnan Panicker, who together are known as Hari & Deepti, have developed a unique style of paper art that inspires beautiful and fascinating paintings or tales, there is a feeling of comfort when looking at them.
Panicker wrote that he was inspired by Balinese shadow puppets from Indonesia, and in fact his influence was so strong and felt in their work - their figures were expressive and exotic, and often starred in mythical scenes.
Source: theblackbookgallery.com | Support | cargocollective.com (via: thisiscolossal ) | Play
What amazes us about the paper cut light boxes is the dichotomy of the piece in its lit and unlit state, the contrast is so stark that it has this mystical effect on the viewers.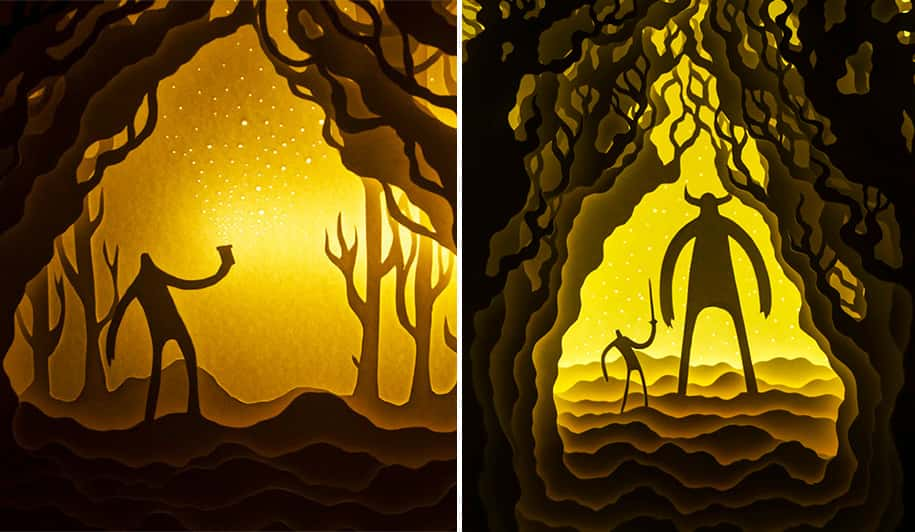 Source: https://www.demilked.com/hari-and-deepti-paper-shadow-art/
Sign In