Yes, We think the "Leviathan" looks absolutely incredible
Jason said he collected pieces for his work at various antique shops, garage sales, auctions, flea markets and even on the roadside. One of the most impressive statues he made was a pirate ship named "Leviathan". This extraordinary work of art is quite large, measuring 8 feet (2.43 m) high, 7.5 feet long (2.28 m), and 2.5 feet wide (0.76 m). It took the artist around 14 months to complete. The amount of detail is incredible and Jason says it has been very stressful transporting the statue to the collector who bought it.
Jason Stieva is a tattoo artist and collection from Whitby, ON, whose work features a variety of gothic skull and bone motifs. Jason said his artwork was inspired by architecture, art galleries, churches, graves, and catacombs that he had seen while traveling in Europe for the first time in 1997. The artist had worked on his sculptures.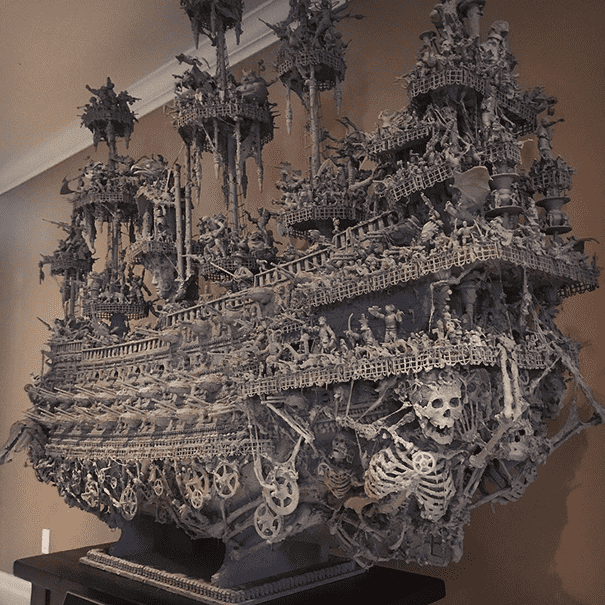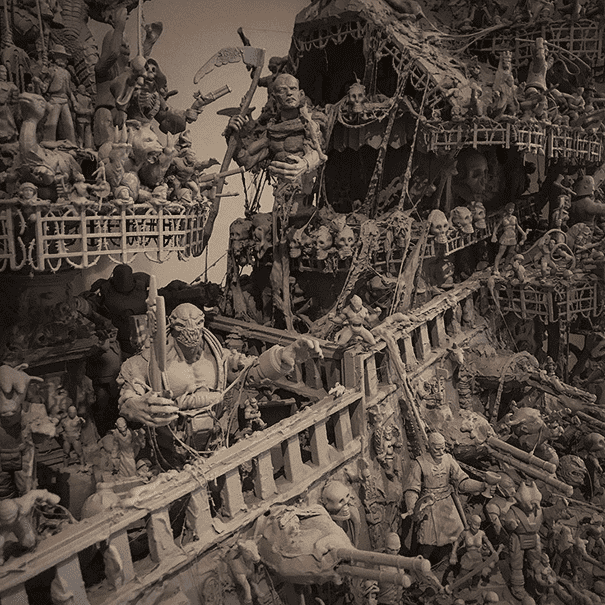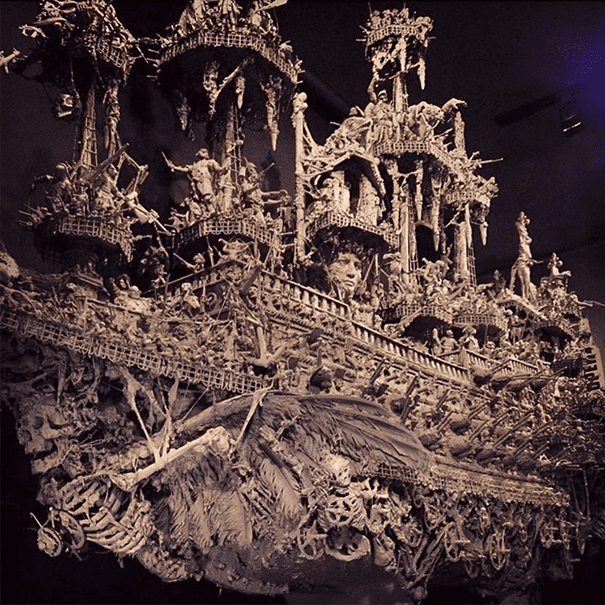 Spurce : https://www.demilked.com/pirate-ghost-ship-jason-stieva/