In expressing the affection and love for their lover, each person may be different. The most important thing in this relationship can be mutually happy and pleasing both. That is what this artist shows in her illustration. The artist who followed 107k on her Instagram account was truly amazing in describing it. Some express their affection through touch, others through words, and some through action.
Hyocheon Jeong is an extraordinary artist from South Korea, who has creative ideas, talents, and a high sense of art presents its beautiful images to attract hearts. She drew cozy moments of the intimate life of a cute couple with her boyfriend - from walking in the park to dinner and napping. That's really so sweet.
After all the flashy declarations of love go, the small but truly romantic things stay. And that's what South Korean illustrator, Hyocheon Jeong, has captured in her heartwarming illustration series.
She drew simple everyday moments of couples being together, cozying up to each other with the occasional cat by their side. "The sources of my inspiration are always stories of people. Most of them are the stories of me and my boyfriend. I also get my ideas from the conversation with my friends," she told Bored Panda.
Do these capture your sense of romance as well?
Check them out below!
Artist Hyocheon Jeong creates a cute couple of illustrations that depict the quiet moments of being in love.
Sleeping In Your Arms
Simply Relaxing Together After Watching A Good Show
Feeling Safe In Your Embrace
Strolling Around The Park And Ignoring The Bad Weather
Watching The City Lights
Loving Those Small Kisses
Dancing Through The Night
Savoring The Careful Touches
Experiencing Unexpected Moments Of Passion
Staying For A Moment Longer After A Great Movie
Making Your Hands Warm
Enjoying All Those Gentle Touches
Walking In The Rain And Kissing
Having Breakfast Together
Seeing The Romance In Daily Tasks
Celebrating All The Holidays Together
Living Our Winter Wonderland
Kissing In The Rain
Capturing The Simple Moments
Having A Warm Bubble Bath
Stargazing
Kissing In The City Of Love
Kissing Under The Stars
Loving The Vacations Together
Working On Our Home Together
Sharing A Dessert
Gazing Into Each Others Eyes Under Sakuras
Appreciating Our Date Nights
Sitting Together In The Rain
Enjoying Beautiful Evenings
Spending Time Together In The Streets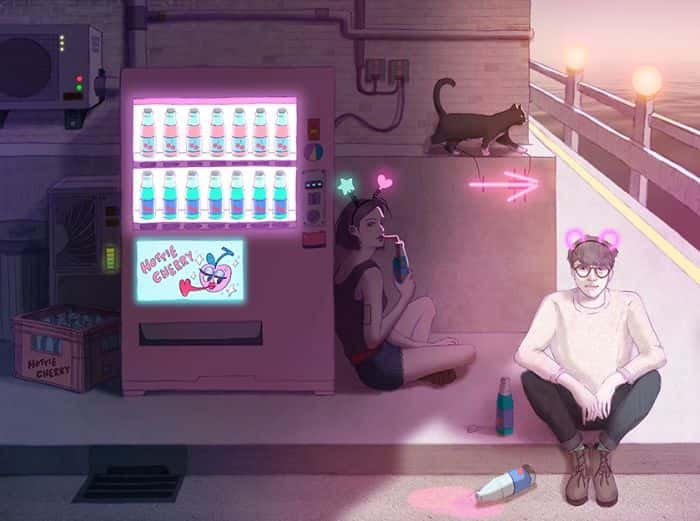 Feeling The Love
Celebrating Christmas Together
Sources: boredpanda
More info, inquiry, and follow: Instagram | grafolio.com
All Images source and credits: Hyocheon Jeong