There seems to be no limit to Meetissai's creativity and they can turn even the strangest photos into a small piece of art. This artist already has more than 123 thousand followers on Twitter and we are pretty sure you will become a fan after seeing some of his carvings -
Meetissai is a Japanese artist with a unique hobby - he transforms awkward photos of animals into small sculptures and it's really funny. We have displayed some of their art before and now the artist is back with some new ones.
look in the gallery below!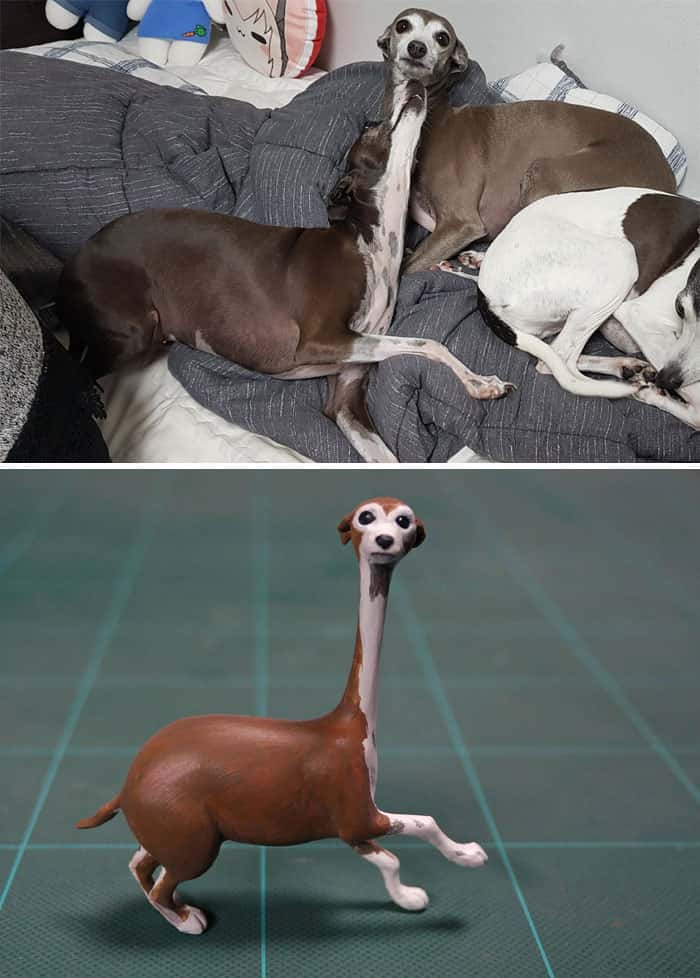 Image source: meetissai
Web source and support: https://www.demilked.com/funny-animal-photos-turned-into-sculptures-meetissai/ | Support