Cats are cute animals. Cat's behavior always makes the head shake. There is always the eccentric behavior of cats that can make humans laugh.
During this time, we are often made to laugh by animal memes scattered on social media because they often pose funny, sometimes even out of reason. People also like to capture the behavior of cats that are unique. Some are sleeping in any place, some are behaving like humans, and many other eccentric behavior. Cats tend to be more active at night than during the day. You will find more cats fall asleep during the day. This is because cats belong to nocturnal animals.
Cats become cute animals because of their behavior which is sometimes beyond human expectations. Not infrequently the cats are acting annoying to attract attention.
Image credits: meetissai
Not just entertaining, the funny behavior of the cat also seems to have inspired a Japanese artist to make the sculptures. Meetissai , a successful artist who makes cat sculptures in unique shapes. The sculptures made by Meetissai inspired by viral animals on social media. Meetissai also made a sculpture similar to the cat's portrait, also dogs complete with a funny depiction of his facial expression. This artist already has 192,3 thousand followers on Twitter.
The following were the portrait of the sculptures created by Meetissai inspired by the unique behavior of cats and dogs.
Check them out, in the gallery below!
#1
Image credits: meetissai
#2
Image credits: meetissai
#3
Image credits: meetissai
#4
Image credits: meetissai
#5
Image credits: meetissai
#6
Image credits: meetissai
#7
Image credits: meetissai
#8
Image credits: meetissai
#9
Image credits: meetissai
#10
Image credits: meetissai
#11
Image credits: meetissai
#12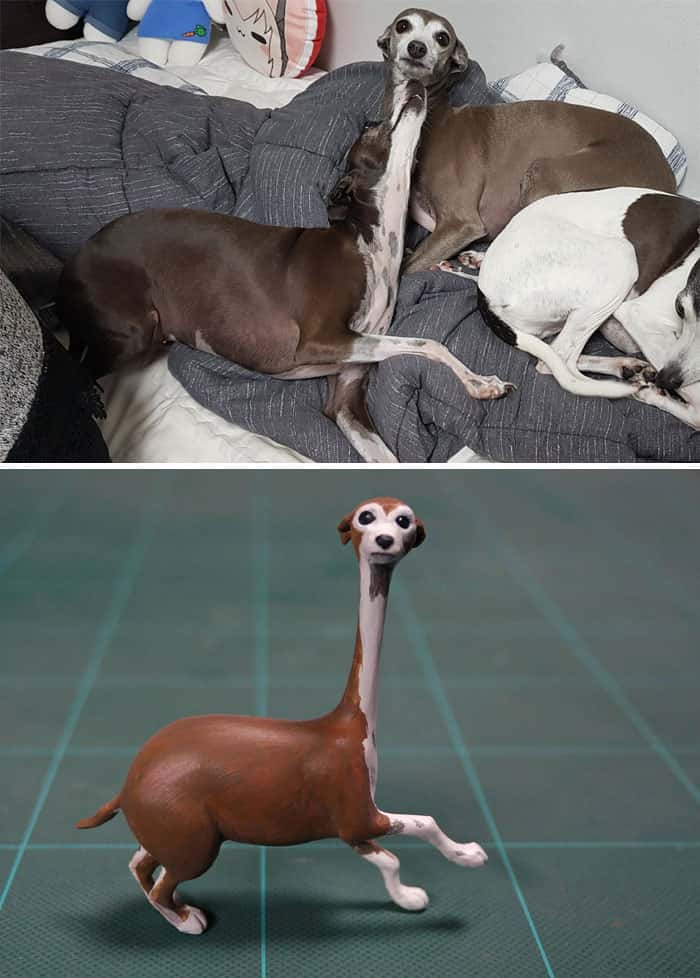 Image credits: meetissai
#13
Image credits: meetissai
#14
Image credits: meetissai
#15
Image credits: meetissai
#16
Image credits: meetissai
#17
Image credits: meetissai
#18
Image credits: meetissai
#19
Image credits: meetissai
#20
Image credits: meetissai
#21
Image credits: meetissai
#22
Image credits: meetissai
#23
Image credits: meetissai
#24
Image credits: meetissai
#25
Image credits: meetissai
#26
Image credits: meetissai
#27
Image credits: meetissai
#28
Image credits: meetissai
(h/t: boredpanda , demilked )
More, inquiry, and follow: Twitter
Images source, and credits: meetissai