Lei Xue is an artist who has talent, creative ideas and a high sense of art. The sculptor, photographer, painter, and video artist uses porcelain to create sculptures that resemble tangled soda cans that people usually throw away, and in their minimalist style can produce extraordinary and amazing works.
This ceramic art seems to be inspired by the typical style of the Ming Dynasty (1368-1644). The style and concept with the use of traditional ceramics that are presented are truly beautiful and attractive. A blend of old and new styles of contemporary art that are entirely hand made.
Drinking Tea is the name of an unusual and eye-catching ongoing project by Chinese artist Lei Xue.
You can see more of Lei Xue's beautiful artwork on Artsy
More info and source : Gallery Martina Deterrer . ( h/t )
Chek them out The Fantastic Artworks below!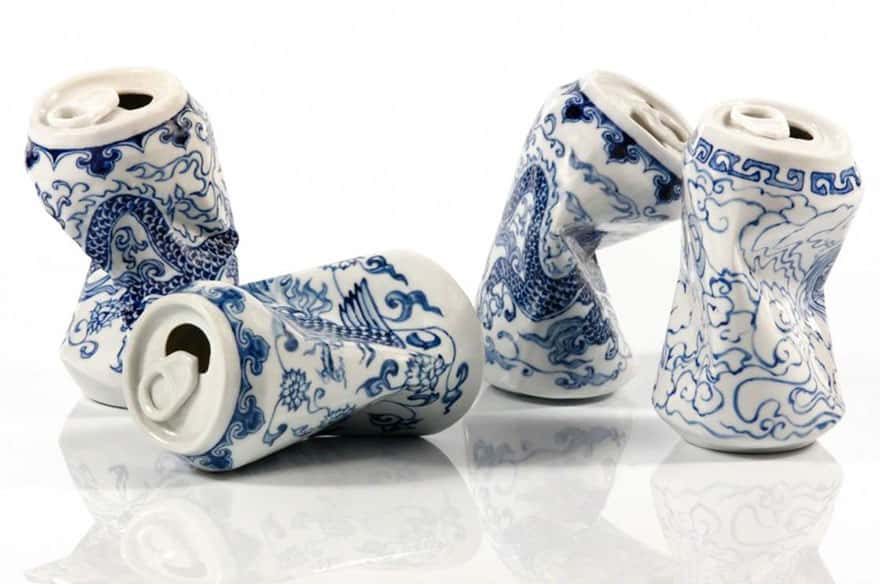 The other artworks :