Just by looking at the artist's Instagram page, you see that Joongwon is a very versatile artist. He makes oil paintings and watercolors, pencil drawings and even Shakespeare's plays! Take a look at some of his incredible hyperrealistic portraits inspired by classic artwork.
Joongwon Jeong is a Korean painter and freelance illustrator who specializes in hyperrealism. This time the artist took inspiration from several classic works of art and recreated them as hyperrealistic portraits that almost looked like photographs. We can imagine the original like the results of his paintings. Awesome is not ....
Venus de Milo
The statue of Venus de Milo displayed at The Louvre is one of the oldest statues that survives to this day. The statue is believed to represent Aphrodite, the Greek goddess of love, but some people speculate that it could represent Amphitrite, the Greek goddess of the sea.
Homer
Homer is a legendary Greek writer, after writing extraordinary poems such as the Iliad and Odyssey, giving him the nickname "the father of western literature".
Giuliano de' Medici
Giuliano de 'Medici, is the second son of Piero de' Medici (Gouty) and Lucrezia Tornabuoni. As co-ruler of Florence, with his brother Lorenzo the Magnificent, he completed his brother's image as a "protector of art" with his own image as a handsome, sporting "golden boy".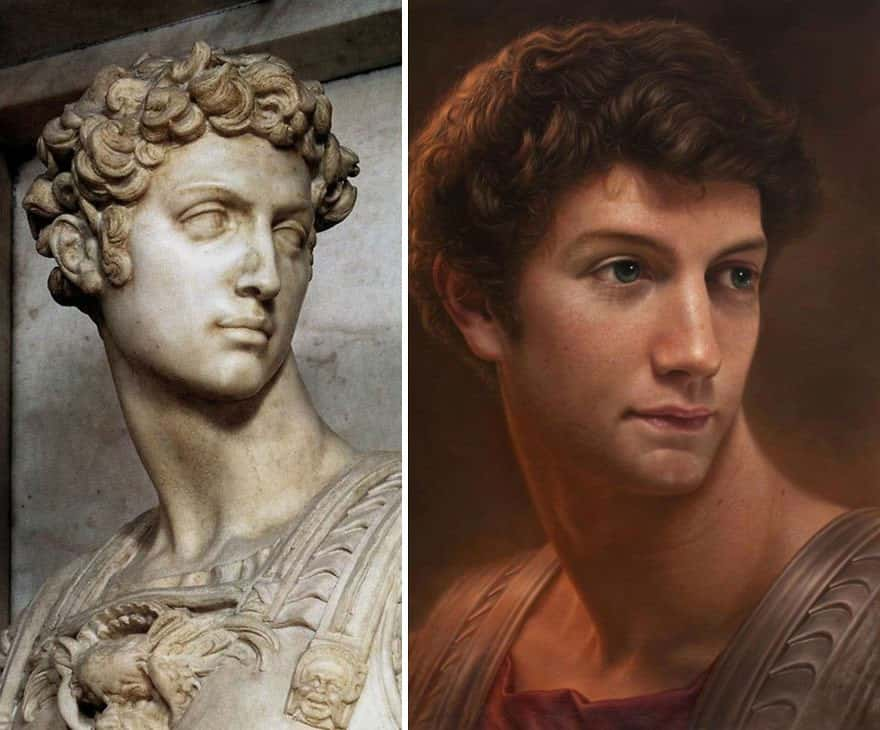 Costanza Bonarelli
Italian sculptor Gian Lorenzo Bernini created the Costanza Bonarelli statue, the wife of Bernini's assistant, Matteo Bonarelli, in the 1630s. Currently on display at the Bargello Museum in Florence.
Page 2 : https://veri-art.net/look-he-turns-classical-artwork-into-hyperrealistic-portraits-part-2
Source : https://www.demilked.com/classical-art-turned-realistic-joongwon-jeong/
Other : Click Here