Many self-taught artists have no formal education but have extraordinary skills, talents, creative ideas, and artworks.
One of them is like this artist, starting from a hobby and happy drawing, Marcelo Ventura, from Rio de Janeiro, Brazil, rearranging TV, film and video games and other pop culture characters, from the 80s and 90s with the style of presentation which is quite scary but very interesting. This artist has 54.5k followers on his Instagram account.
Check out the amazing artworks below!
1. Baby Yoda
Image credits: Marcelo Ventura
[Interview originally conducted in Portuguese and translated into English]
In an interview with Bored Panda, he said, "I am nostalgic of the '80s and '90s. I love to resurrect characters from this era in a comic book style. In a style that is strongly influenced by legendary artists such as J. Scott Campbell and a duo that inspired me a lot in my teens (and continue to do so), Todd McFarlane and Greg Capullo,"
2. The Strange Things Kids
Image credits: Marcelo Ventura
"I like to connect and associate with different universes. I usually choose a character and try to insert it into a certain context, whether it is from a movie, series, or a book. For example, mashing up Buzz Lightyear with Alien, Scooby & Shaggy with Into The Wild, Mario Bros with The Walking Dead, and so on."
3. Princess Merida
Image credits: Marcelo Ventura
Now, Marcelo has an interesting way of introducing himself: the Frustrated Artist, a hostage to a secular Freudian materialist education of a Cartesian Newtonian paradigm. We asked him why he considers himself the Frustrated Artist: "Like many artists, I would love to live only on my art. However, the lack of opportunities and a little bit of self-esteem, too, hinders me from taking bigger steps forward in this career."
"I have many drafts and ideas that will soon materialize on a piece of paper. It's things like Hellboy, ThunderCats, and, most definitely, Rick and Morty, who are currently the two characters I like to draw the most."
4. Po (Teletubbies) & Sadako (The Ring)
Image credits: Marcelo Ventura
5. The Little Mermaid
Image credits: Marcelo Ventura
6. Rick & Morty, Beavis, And Butthead, South Park, & Others
Image credits: Marcelo Ventura
7. Scooby & Shaggy & Into The Wild
Image credits: Marcelo Ventura
8. Buzz Lightyear vs. Alien
Image credits: Marcelo Ventura
9. The Little Prince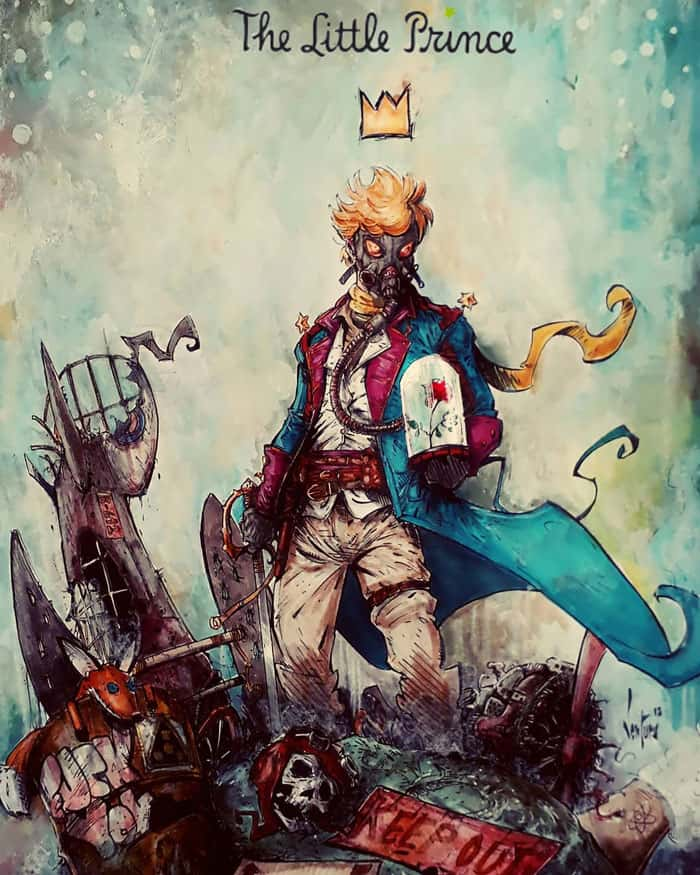 Image credits: Marcelo Ventura
10. Alice The Madness Returns
Image credits: Marcelo Ventura
11. Dumbo Joker
Image credits: Marcelo Ventura
12. Harley Quinn & The Jokers
Image credits: Marcelo Ventura
13. Pennywise & Coraline
Image credits: Marcelo Ventura
14. Vanellope & Wreck-It Ralph
Image credits: Marcelo Ventura
15. Bojack, Rick, Bender & Others
Image credits: Marcelo Ventura
16. Princess Peach & Yoshi
Image credits: Marcelo Ventura
17. Hotel Transylvania
Image credits: Marcelo Ventura
18. Bananas In Pyjamas
Image credits: Marcelo Ventura
19. Captain Planet
Image credits: Marcelo Ventura
20. Rick, Morty, & Summer
Image credits: Marcelo Ventura
21. Princess Jasmine & The Genie
Image credits: Marcelo Ventura
22. Pucca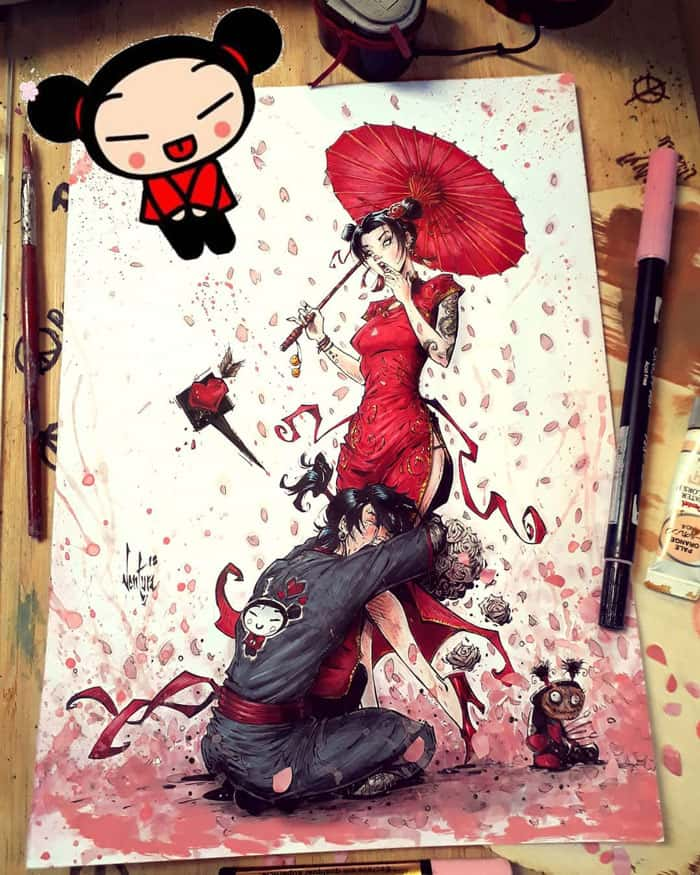 Image credits: Marcelo Ventura
23. Finn, Marceline & Jake
Image credits: Marcelo Ventura
24. Princess Peach & Zombie Mario & Luigi
Image credits: Marcelo Ventura
25. Him, Jessie, Cruella De Vil & Others
Image credits: Marcelo Ventura
26. Captain Planet
Image credits: Marcelo Ventura
27. Masha & The Bear
Image credits: Marcelo Ventura
28. Scooby & Shaggy
Image credits: Marcelo Ventura
29. Naruto & Hinata
Image credits: Marcelo Ventura
30. Sorceress Of Castle Grayskull
Image credits: Marcelo Ventura
31. Princess Peach, Zombie Mario & Luigi
Image credits: Marcelo Ventura
32. Malebolgia
Image credits: Marcelo Ventura
33. Tinker Bell
Image credits: Marcelo Ventura
34. Earthworm Jim & Princess What's-Her-Name
Image credits: Marcelo Ventura
35. Rick & Morty
Image credits: Marcelo Ventura
36. Jack Skellington & Sally
Image credits: Marcelo Ventura
37. The Grinch
Image credits: Marcelo Ventura
38. Rick & Morty
Image credits: Marcelo Ventura
39. Captain Planet & Amazonia
Image credits: Marcelo Ventura
40. Buzz Lightyear
Image credits: Marcelo Ventura
41. Eddie Vedder (Pearl Jam)
Image credits: Marcelo Ventura
42. Quailman
Image credits: Marcelo Ventura
43. Princess Carolyn, Todd & Bojack
Image credits: Marcelo Ventura
44. The Triplets
Image credits: Marcelo Ventura
45. Dungeons & Dragons-Inspired
Image credits: Marcelo Ventura
46. Red Power Ranger As A Woman
Image credits: Marcelo Ventura
Source: Bored Panda
More info, inquiry, and follow: Instagram | Facebook
All images source: Marcelo Ventura