The creative duo of Alex Distasi and Nomi Kane, came forward and illustrated this for College Humor by creating a series of hilariously accurate comics pinpointing the contrasting worldviews of men and women.Whether those are influenced by the way we're brought up, our environment, or something else entirely.
As many musicians have pointed out before: we are as one. And although while looking at the big picture I'd like to agree with that, there's no denying that smaller groups of people do have different points of view.
That's a discussion section below!
More info and source : demilked.com
https://youtu.be/saPqV0vnqGU?t=86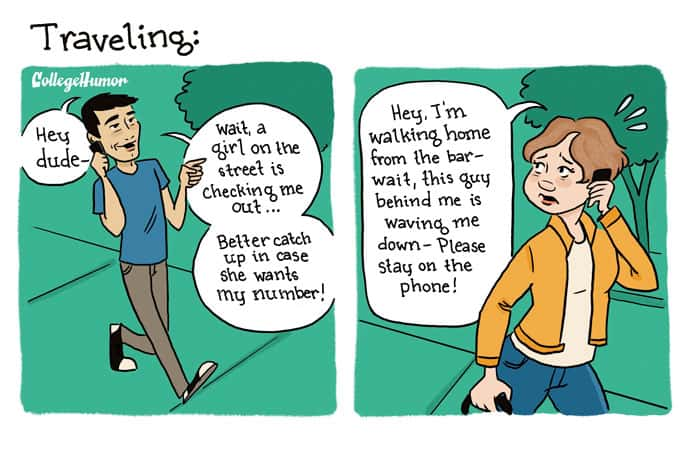 And see also LA-based artist, Katie Rose has decided to address women's issues by a series of cartoons depicting what would happen were women the majority in global politics across the world.
Originally on CollegeHumour, Rose's illustrations tackle issues such as body shaming, sexual health, sexism, and unequal priced pharmaceuticals. By using the caption "I care about men, I have a husband and son. My father was a man" she also tackles empty rhetoric espoused by certain politicians when it comes to addressing women's issues.
More info: twitter
Chek it below!