If you need something a little mild and subtle to divert your attention a few moments from the COVID-19 outbreak, you can't really ask for a better one.
A short while ago, inspired by the Dutch Instagram account Tussen Kunst en Quarantaine, the J. Paul Getty Museum challenged people to recreate famous art pieces using the objects they have in their homes and received some hilarious results. Well, turns out that this wasn't just a one-time thing!
Some countries around the world have urged citizens to stay indoors and forget direct human contact unless necessary. The J. Paul Getty Museum, which might have properly seen its moment to appreciate art, challenged the internet to re-create famous works of art with three objects in their homes. And since most of the world is trapped indoors with absolutely nothing more to do, they rise to the occasion.
Getty has reposted the most promising images for your perusal, so if you need laughter (I won't blame you) and see the ingenuity of people who are really bored, then check Twitter.
In addition to the challenges, the Getty hall is available for virtual tours through Google Arts & Culture, meaning you can see artwork (not household items) displayed from the comfort of your home if the recreation doesn't suit your taste.
People are continuing to recreate famous artwork to this day and the results are as entertaining as ever.
Check out and see some of the funniest ones in the gallery below!
1. My Contribution To The Getty Challenge. The Birth Of Venus By Botticelli
Image source: lanceessner
2. Neue Galerie New Yorkinspiration Of The Day – Lady With Fan By Gustav Klimt (1917-1918) And The Gorgeous Muse
Image source: quarantine2020isart
3. Girl With The Purrl Earring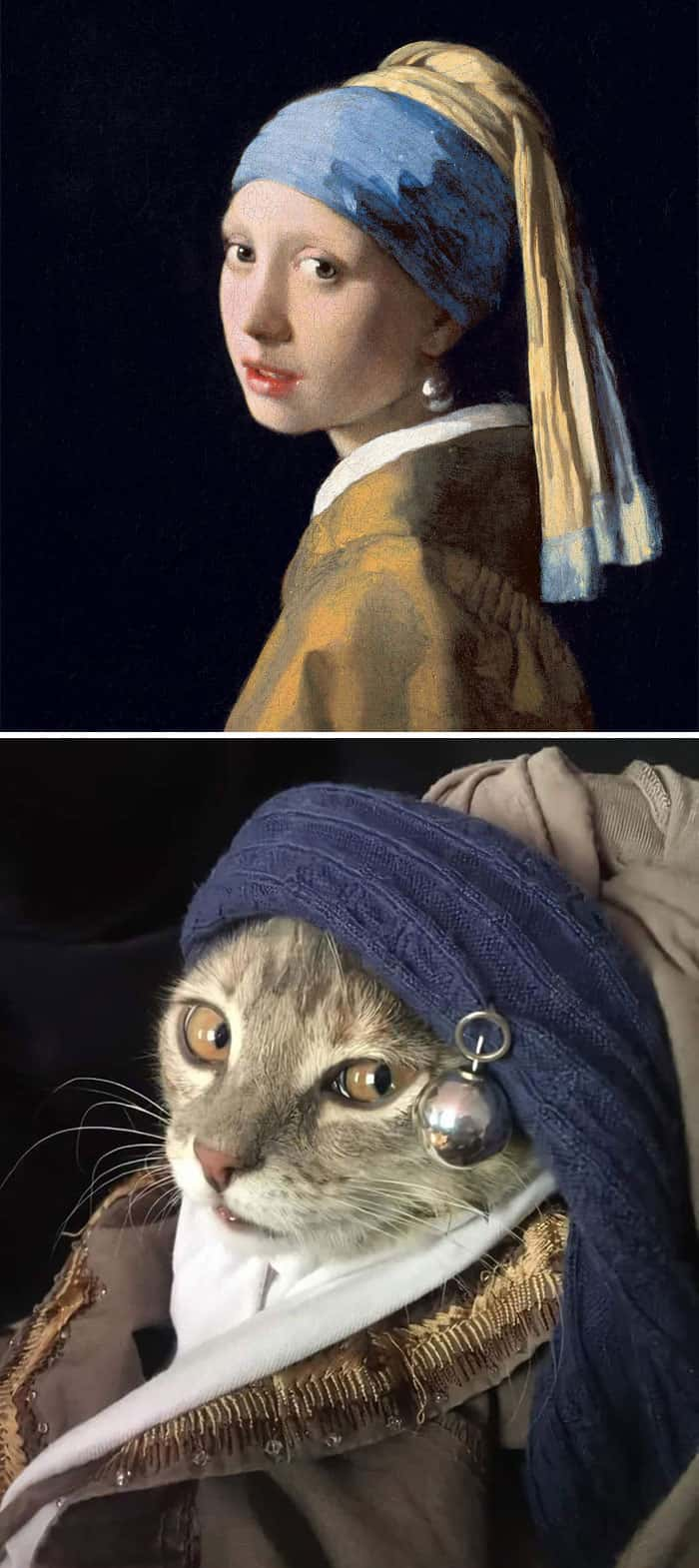 Image source: LorenzoTheCat
4. Salvador Dali – Isolation
Image source: harredpeppermint
5. Mona Lisa
Image source: Krlmhl
6. The Way They Nailed Getty Museum Challenge
Image source: keatches
7. The Lady In A Fur Wrap
Image source: tobeamuse
8. Recreation Of Pablo Picasso's Painting "A Women With A Bird"
Image source: Buzzkill_13
9. Lady 1-Ply, Keeper Of Non-Perishables And Protector Of The Soap
Image source: eleganthistory
10. 'Woman In Biscuits' Recreation From Gustav Klimt's 'Woman In Gold' By Julia Timoshkova‬
Image source: die_mad
11. Getty Museum Challange
Image source: cartergamberini
12. Yes, There's A Person In There
Image source: jj_obee
13. My Dad's Getty Museum Challenge; Saturn Devouring His Son By Goya
Image source: LondonDave
14. Our Take On The DIY Classic Art Challenge
Image source: Legovogel
15 Happy To Share The Result Of Our New Experiment, The Three Day Online Workshop #tobeamuseathome That Was Streemed Last Week
Image source: tobeamuse
16. Love This Challenge. I Live By Myself So I Had To Set Set A 10s Timer And Run Into Position
Image source: integrateus
17. Getty Museum Challange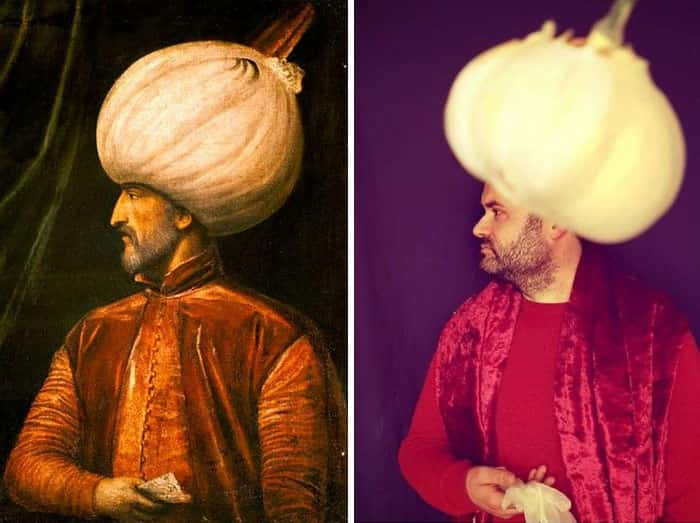 Image source: eledarium
18. My Cousin Did One Of Those Art Recreations
Image source: charredpeppermint
19. Frida Quarantine
Image source: Louie_lou_eye
20. Getty Challenge – Frida Kahlo
Image source: lana09
21. My Wife's Getty Museum Challenge
Image source: yoink15
22. Ceci N'est Pas Un Homm
Image source: juacquesch
23. My Sister In-Law's Getty Museum Challenge. Innocence By William-Adolphe Bouguereau
Image source: Bobatea
24. "The Scream" By Edvard Munch. Right: A Recreation By Jean-Luc Walraff
Image source: buzzkil_13
25 Caesar At The Rubicon (Dog With A Plate Of Sausages) By Wilhelm Trübner vs. Masya At The Rubicon
Image source: masyabrabanson
26. Les Amoureux – Magritte
Image source: isaintheworld
27. My Friend And I Recreated This Abstract Peice With Items In Our Kitchen/Living Room
Image source: itsjacobhere
28. Gustav Klimt , Hygieia. C1900. (Ft Doggy Leash)
Image source: falseawakeningx6
29. Picasso – "Dora Maar"
Image source: lil-drummer-girl
30. Cosy And Clean Quarantaine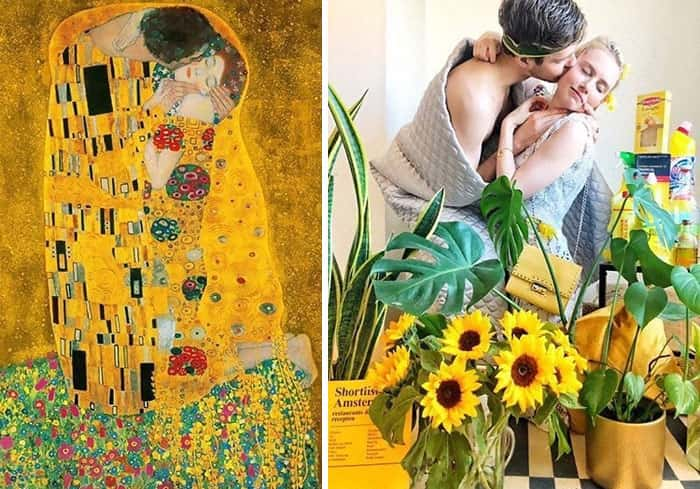 Image source: tussenkunstenquarantaine
Source: demilked
More info, inquiry, and follow: Getty.edu | Twitter | Facebook | Instagram | YouTube | PinchukArtCentre.org I