Felted wool is one type of handcrafting using needles and threads that already have enough fans. What are the main ingredients in felted wool? In addition to wool yarn, you will also need a special needle for felting, which is a type of needle with two sharp eye needles that will be used to poke wool yarn and form it into the desired object shape. The current work of felted wool is usually cute and adorable characters, such as animals or cartoon characters.
This is what Russian artist Nastasya Shuljak has done by creating cute and amazing little toy sculptures of imaginary animal characters using felted wool. She started making this artworks 10 years ago when the new year got a wool prize from her friends. From there arose her enthusiasm and creative ideas for making felted wool art until now. Nastasya was working as a theater artist and art teacher at that time but she quickly fell in love with wool and started her path to becoming a full-time toy designer. She now has 88.8k followers on her Instagram account and even offers masterclasses to those who wish to learn the art of felting.
In an interview with Bored Panda, Nastasya said working with wool has been a huge part of her life for the past ten years and that she loves seeing the little sparks in her clients' eyes after they buy the toys. The artist doesn't consider her toys art, though, and calls them "little lumps of joy". She tries to keep them as minimal as possible by stripping away all of the unnecessary details.
See Nastasya's adorable felted toys in the gallery below!
More info: Instagram I boredpanda
#1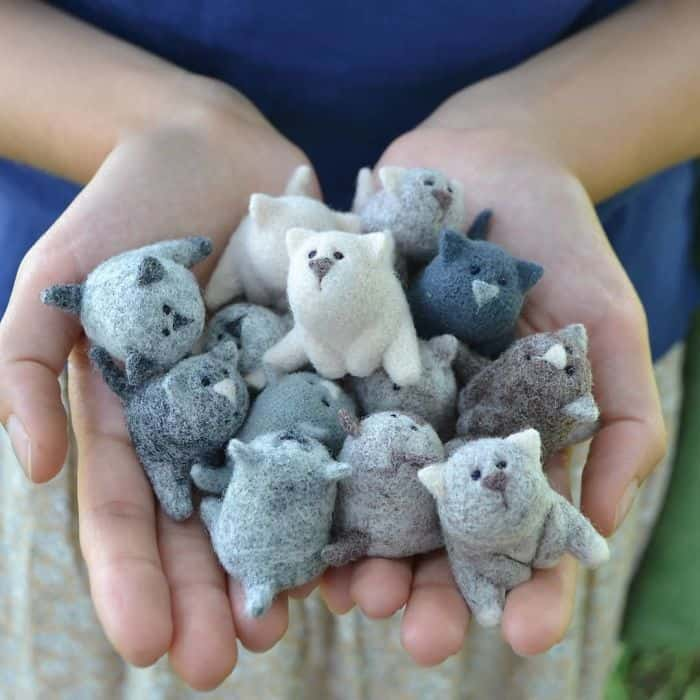 A lot of the artist's toys have elements of nature and Nastasya says it's not a cheap attempt to be trendy. "I've lived in nature for a very long time. I've spent my childhood in a small town near the sea, and my parents and I used to go to the forests a lot," said the artist.
#2
"I also saw little sparks in my client's eyes after they bought the toys; a child's happiness in an adult man holding in his hands what I created. It still touches and surprises me. Working with wool has been a huge part of my life for the past ten years. I think it's not a coincidence."
#3
#4
#5
#6
#7
#8
#9
#10
#11
#12
#13
#14
#15
#16
#17
#18
#19
#20
#21
#22
#23
#24
#25
#26
#27
#28
#29
#30
#31
#32
#33
#34
#35