Artists who have a Facebook fans page and are followed by more than 38.5K really do have amazing abilities and talents in painting hyper-realistic. This is one of the best works he presented at boredpanda.com .
He wrote, "my name is Nestor Canavarro and I'm an Argentinian illustrator and graphic design based in Buenos Aires. More portrait drawings made entirely out of colored pencils with the utmost attention to detail, especially skin texture. I spend up to 60 hours drawing each hyper-realistic portrait, Here are 14 Of My Best Ones".
You will be difficult to distinguish between portraits and paintings.It is really rsimilar, amazing!
Chek them out of his incredible artworks below!
More info and source : behance.net I Facebook I Twitter I bored[anda I Here I Support I Go
1. Morgan Freeman
2. Doctor House
3. Walter White
4. Tom Hanks
5. Woody Harrelson
6. Robert De Niro
7. Dexter
8. Kate Beckinsale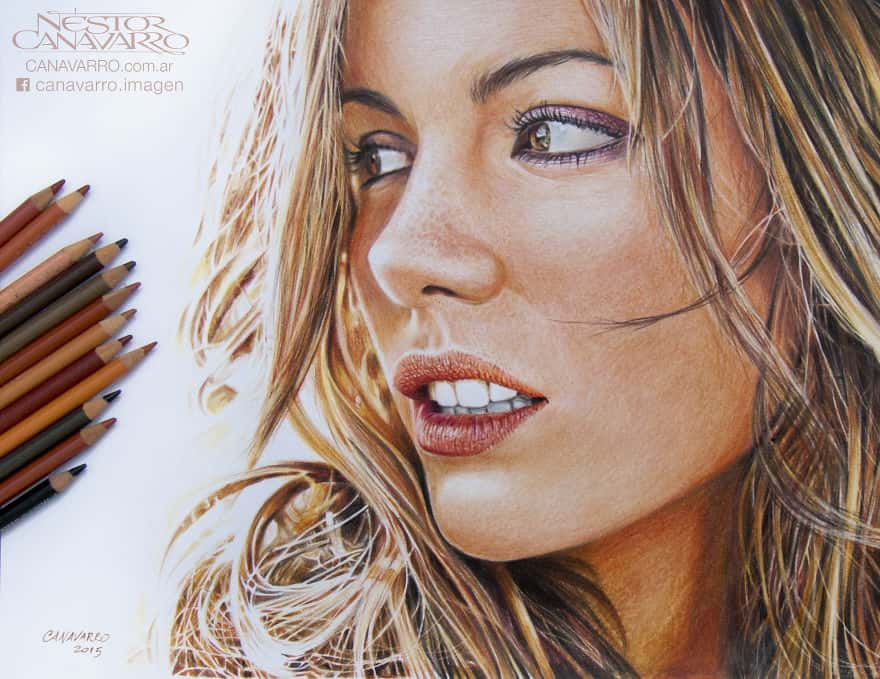 9. David Lynch
10. Ralph Fiennes
11. Robin Williams
12. Christopher Walken
13. Iggy Pop
14. Malcolm Mcdowell
More info and source : behance.net I Facebook I Twitter I boredpanda I Here I Support I Go