In mid-2019, FaceApp is viral because the filter can make the face effect get older or younger. Now back to the hot conversation on social media like Facebook, Instagram, Twitter, and TikTok. This has become even more viral because many celebrities and artists have tried the Oplas Challenge filter from FaceApp, this is a challenge to use filters/effects such as plastic surgery. And what about the celebrities of the world if their faces are changed from male to female and reverse?
If you are curious about all that, Bored Panda tries to take further and creative initiatives, by changing their sex from some Marvel movie characters. For example, Hugh Jackman who became beautiful and his girly version of Tom Hiddleston, known for his role in Marvel's character as Loki, is very similar to Elizabeth Olsen.
This amazing makeover quickly goes viral, and people aren't sure how to react, most say, pretty good too, for entertainment!
Curious as to what they look like after being replaced by a chromosome with the FaceApp application? Check them out, below!
#1 Tom Hiddleston (Loki)
#2 Hugh Jackman (Wolverine)
#3 Ryan Reynolds (Deadpool)
#4 Paul Bettany (Vision)
#5 Chris Hemsworth (Thor)
#6 Mark Ruffalo (Hulk)
#7 Chris Evans (Captain America)
#8 Chris Pratt (Peter Quill)
#9 Sebastian Stan (Bucky Barnes)
#10 Paul Rudd ( Ant-Man)
#11 Dave Bautista (Drax)
#12 Robert Downey Jr. (Iron Man)
#13 Ian Mckellen (Magneto)
#14 Josh Brolin (Thanos)
#15 Michael B. Jordan (Erik Killmonger)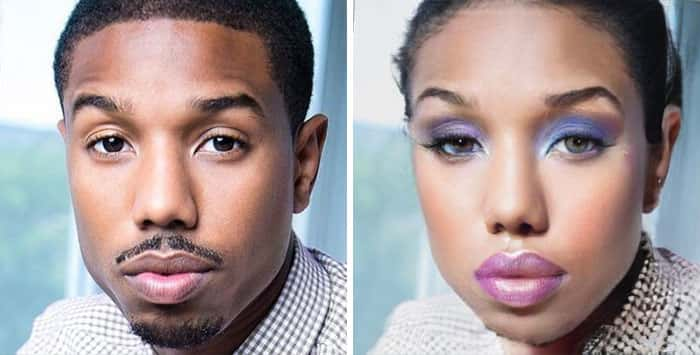 #16 Bradley Cooper (Rocket Raccoon)
#17 Jeremy Renner (Hawkeye)
#18 Tom Holland (Spider-Man)
#19 Chadwick Boseman (Black Panther)
#20 Vin Diesel (Groot)
#21 Patrick Stewart (Professor Charles Xavier)
#22 Benedict Cumberbatch (Doctor Strange)
Source: (h/t: boredpanda ).