As a good brother, he will love his own siblings in a way that is important as well as the love between them because love and support among siblings can be proven.
In many ways like Maverick Francisco Oyao, a man from the Philippines, did it out of pity for his parents who could not rent a dress for his sister's prom night, so with his creativity and ability he designed and created his extraordinary and unique winter party dress. Presented for his sister's prom night event. And what surprised the party dress was like the disney princesses.
Looking at the finished product you might think Maverick works as a designer but he's actually a student studying culture and arts education. It took the man about a week to finish Lu's majestic dress.
Maverick was inspired by ball dresses, especially Michael Cinco's spring and summer collection .
So Mave took it upon himself to make her happy, literally crafting the solution with his bare hands. He even painted part of the dress to create a unique and stylish piece of clothing! The prom happened on Valentine's Day, so the dress was a perfect example of brotherly love for the occasion.
Mave managed to make her very happy because the night of porn occurred on Valentine's Day and became the center of attention as well as the admiration of her friends, this was also viral because it was quite touched and at the same time became an example of genuine affection between brothers and sisters. Worth to be imitated!
Check out the amazing party dress below!
More info and source : Maverick Francisco Oyao I boredpanda I Here
All Image credits: Maverick Francisco Oyao
# The process of making a party dress
# Lu wearing the dress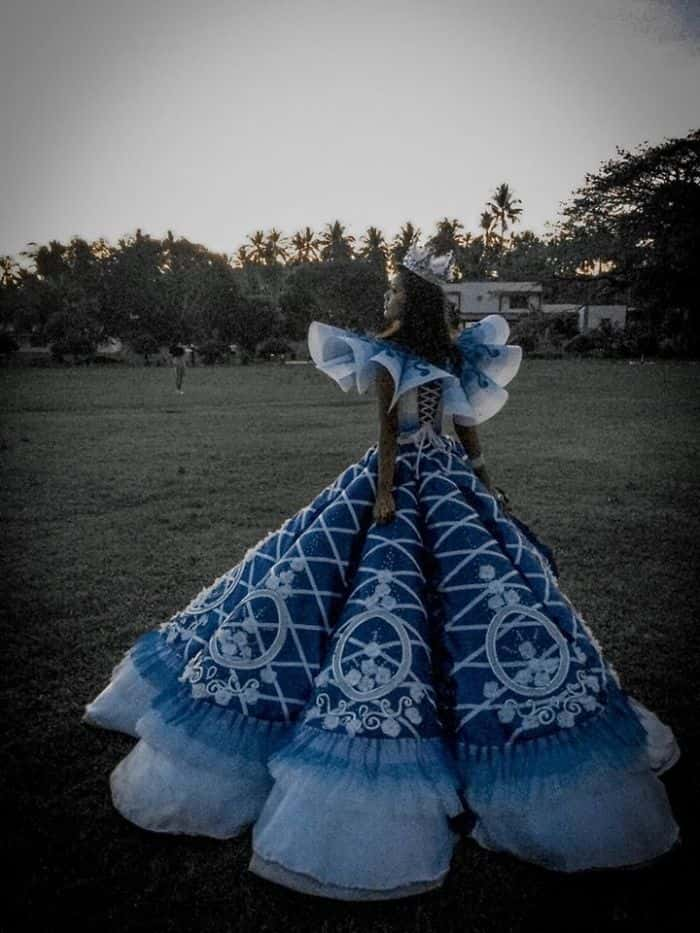 # Here's the video
https://www.facebook.com/melvinmaverick.oyao/videos/2615322285354965/?t=0
https://www.facebook.com/melvinmaverick.oyao/videos/2615327848687742/?t=0