Annaluigia Boeretto is a Venice-based artist who is behind those striking sculptures that evoke movement and drip with drama. They could capture the unexpected magnificence of splashing water. It seems that she is undoubtedly inspired by life on the lagoon.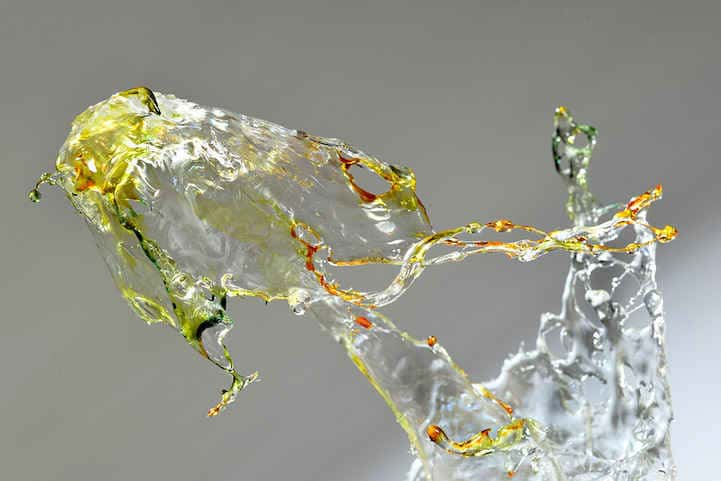 As Italian artist who is also referred to as Annalu` she is very much interested in illusion and a a focus on the texture. Annalu`'s oeuvre includes beautiful sculptures that she would experiment with abstraction.
In her Liquidity series, some pieces demonstrate recognizable forms, like intricate, exploding flowers and overflowing books while others are entirely organic. The translucent sculptures seem to bring the light and lustrous quality of a glass even if they actually created from a totally different medium. That substance is called resin.
To make it as though it has a dreamy aesthetic that is properly significant of a watercolor painting, the material should be flooded in a wash of mixed pastel tones and marked with bright bursts of color.
The series of such sculptures signifies a surreal and mesmerizing look of liquid, even if all together, it seems calm yet chaotic.
H/T My Modern Met
Info, inquiry and follow Annalù , Instagram