Sam Spratt is a New York-based artist who was the first staff illustrator for Gawker Media. While working for the media giant, Sam created hundreds of illustrations on demand and an editorial package, including more than 400 pieces for Gizmodo.
Lots of amazing illustrations have been created by the talented illustrator/creative director "Sam Spratt". Sam has worked with celebrities, publications, and companies throughout the world. Clients include: Logic, Childish Gambino, Janelle Monáe, Rolling Stone, Netflix, FX, Marvel, Game Informer, etc.
The imagery runs from everything from fine art portraiture, to fantastic creatures and surrealism, to the classic treatment of the web and pop culture, and is deeply integrated into the beats of the Internet.
The technique was built from training in oil painting in the classical / Baroque method and translated into a fast-moving digital world.
On his website he wrote that he has worked with celebrities, publications, and corporations worldwide. His work and clients range from magazine covers and editorial illustrations for Game Informer, Variety, Rolling Stone, Der Spiegel, Smithsonian, Gawker, and the Wall Street Journal, promotional and advertising imagery for Progressive, National Geographic, Angry Birds, Netflix, FX Network, Cinemax, Bioware, Gearbox Software, and Tomb Raider, among others, conceptual art for the game industry, cover art and branding for the music industry with music labels such as Universal, Warner, EMI, Def Jam, album art for Janelle Monáe, Wale, Waka Flocka Flame, All Time Low, Ty Dolla Sign, Cash Cash, Childish Gambino, and Logic, movie posters for Sundance winning Best Documentaries and Bollywood films, Theatre posters and key art for The Broadway release of Tony-award winning plays such as A Long Day's Journey Into Night and All The Way as well as personally commissioned artwork and private portraiture for celebrities, athletes, and Fortune 500 CEOs, medical illustrations for The American Association of Cancer Research, with tour bus wraps, stage design, merchandise, book covers, websites, logos, advertising concepts, and everything in between.
His work has been featured on PBS, Yahoo, Imagine FX, Complex, Forbes , NME , Pitchfork , Maxim , The Daily Dot and MTV . His technique is built off of classical oil-painting training -- translated to the fast-paced digital world.
More info and source : samspratt.com I Twitter I instagram I youtube I Here I Support I Go
Check out some of the amazing illustrations of Sam Spratt artworks below!
Captain America Civil War - For Stan Lee
Spider-Man Marvel Hip-Hop variants
070 Shake - Modus Vivendi Album Cover Art
The Clios Awards - 60th Anniversary
Playstation 25th Anniversary - Game Informer
Confessions of a Dangerous Mind - Album Cover
Confessions of a Dangeorus Mind Tour Art-1
Confessions of a Dangeorus Mind Tour Art-2
Dreams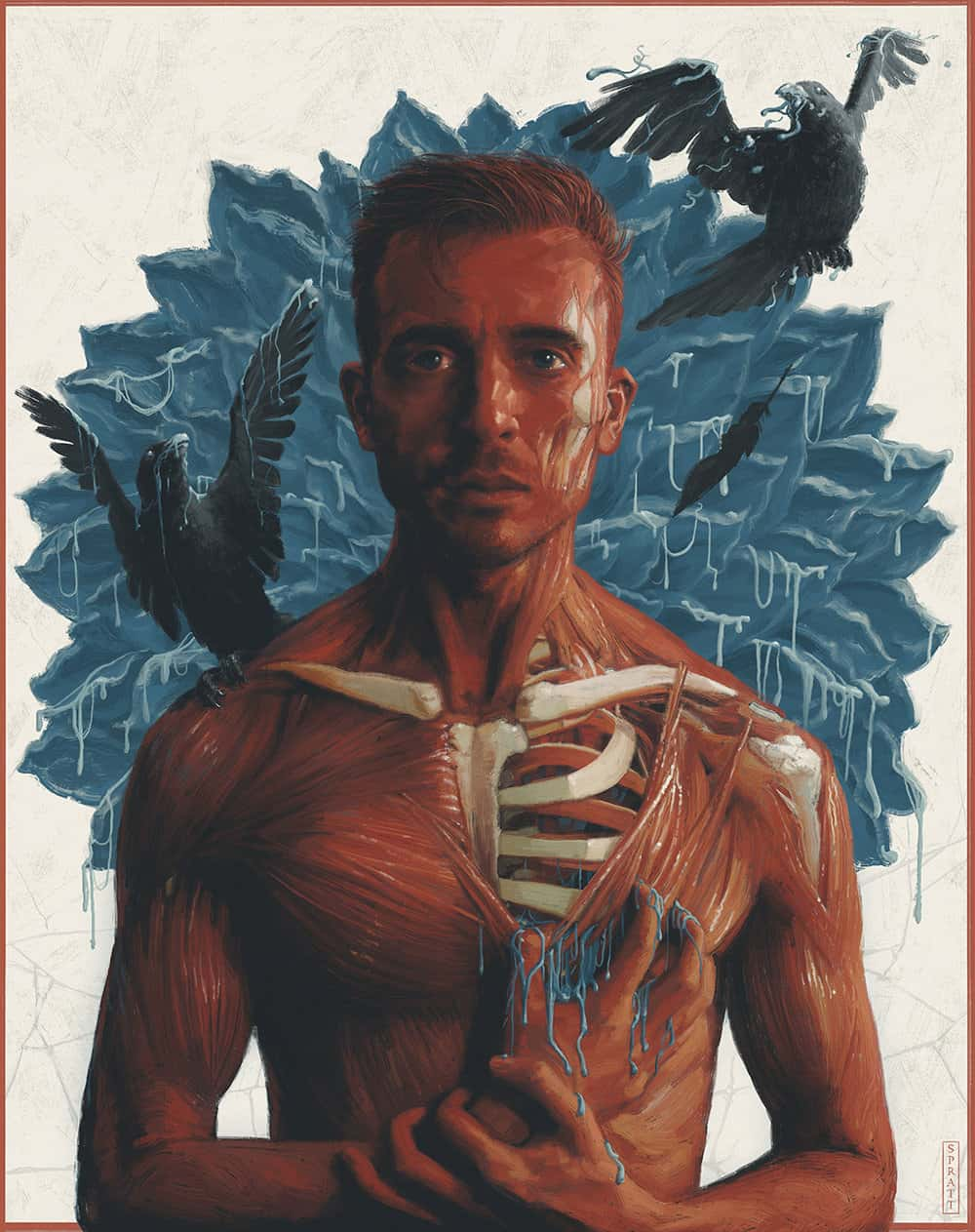 Game Informer Cover
Logic - The Incredible True Story Album Art - For Def Jam
Spider-Man Portrait
Reggie Fils-Aime - Commissioned for President of Nintendo
Shuri Cover #1 - For Marvel
Shuri Cover #2 - For Marvel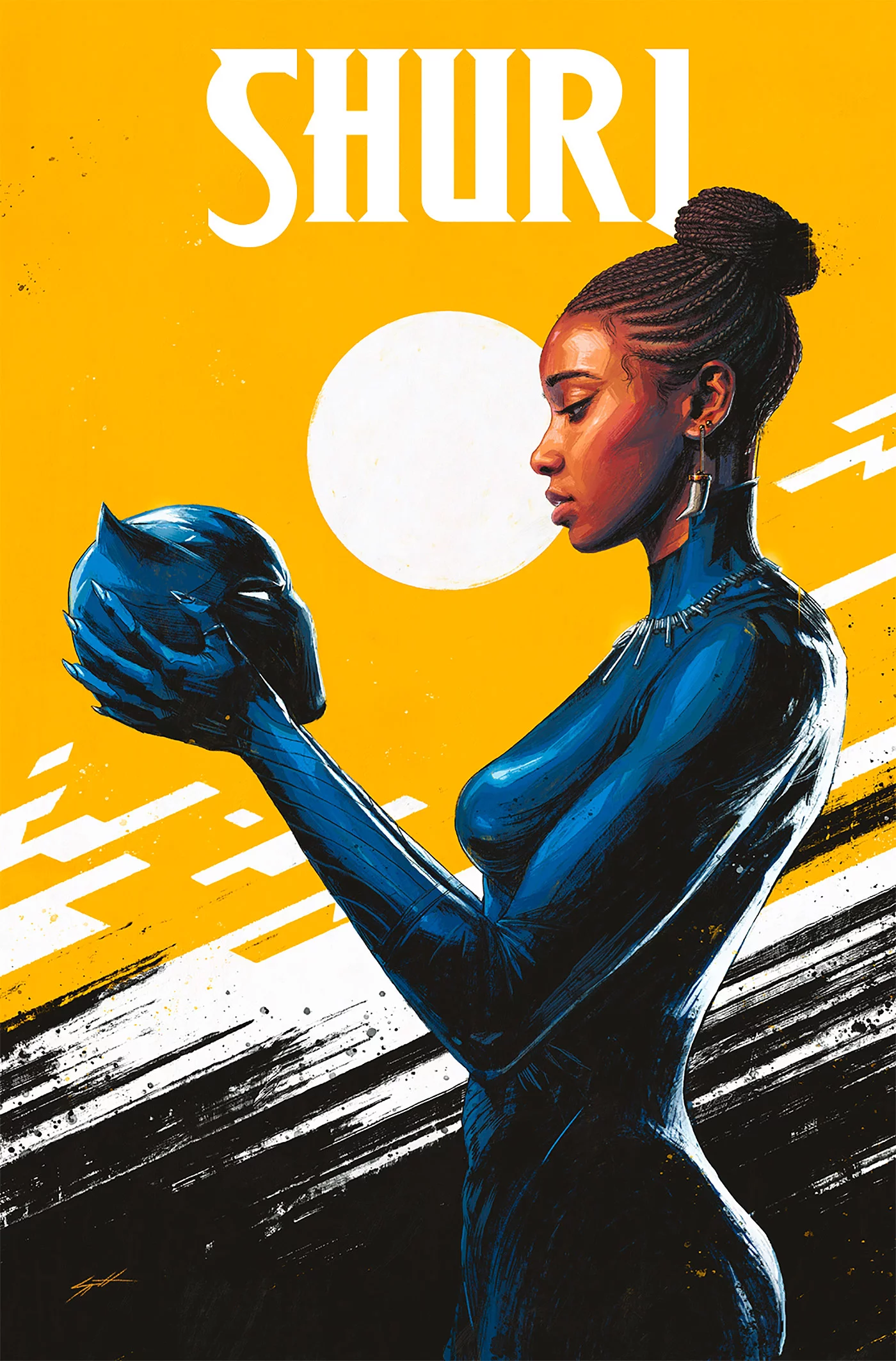 Shuri Cover #3 - For Marvel
Shuri Cover #4 - For Marvel
Portrait of Vladamir Putin - For The Atlantic
Sam Smith - For Rolling Stone
Post Malone - for Bud Light
Rapture - Key Art for Netflix Original Series
Bobby Tarantino - For Logic & Def Jam Recordings
Bobby Tarantino II - Cover for Logic
Endless Summer Tour Poster - G-Eazy & Logic
Logic - Everybody
Hasan Minhaj - Netflix Comedy Special Key Art
Last Young Renegade for All Time Low
YSIV - For Logic
Everybody's Tour - Logic & Joey Badass
Foo Fighters - For Rolling Stone
Android
Armada - For Ernest Cline (Penguin)
Daenerys
Portrait of Daenerys from HBOs Game of Thrones
Tobias Funke
Progressive Insurance 1 - Retro Illustrated Movie Posters
Progressive Insurance 2 - Retro Illustrated Movie Posters
Progressive Insurance 3 - Retro Illustrated Movie Posters
Progressive Insurance 4 - Retro Illustrated Movie Posters
Big Game - Theatrical Poster
The Lure - Theatrical Poster
Gabourey Sidibe, Game of Thrones
Waka Flocka - Flockaveli 2 Album Artwork For Atlantic Records
Killing Jesus - For National Geographic
Sherlock
People of the Delta
LadyBot - Miike Snow
Gilded I (Iron)
Janelle Monáe - The Electric Lady
Patriot Act - Creative Direction for Netflix
Time-lapse video process can be viewed below
https://youtu.be/W4DORh3n9uE
More info and source : samspratt.com I Twitter I instagram I youtube I Here I Support I Go