3D paintings for today may be familiar. Many 3D paintings that amaze. Painting media are no longer always on canvas, now many paintings are actually painted in public areas such as walls and streets.
The art of drawing on the streets there are many types. Generally, what we often encounter on the street is graffiti and murals. But, over time the street artists began to develop their work until the creation of 3-dimensional (3D) drawing art.
However, 3D street art takes many forms. Whether through the classical trompe l'oeil murals of Patrick Commecy or the anamorphic art of Odeith and Alexis Facca, each has a way of playing with optical illusions. And if you are looking to throw on an old-fashioned pair of 3D glasses? Artist Alice Pasquini has you covered. Her Underlayers project sucks you into her artwork through 3D photographic techniques.
Let's take a look at the incredible variety of 3D graffiti that takes advantage of optical illusions to bring you into an artistic fantasy land.
The art of drawing 3D is certainly different from the general drawing art which is only 2D. The difference that is clearly seen is the real impression we can get when looking at 3D images. And certainly this 3D drawing art will be really cool if applied on the streets. Rightly so, the results merit the immense praise lavished on artists like Leon Keer or Nikolaj Arndt .
They are Like the 3D images below!
More info and source : mymodernmet
3D street art comes in all shapes and sizes, from anamorphic illusions to trompe l'oeil murals.
1010 .
Odeith .
Joe and Max . (Photo Credit: Joe Pepler/REX)
Peeta .
1010 . (Image via Chicago Culture Couple )
Odeith .
Peeta .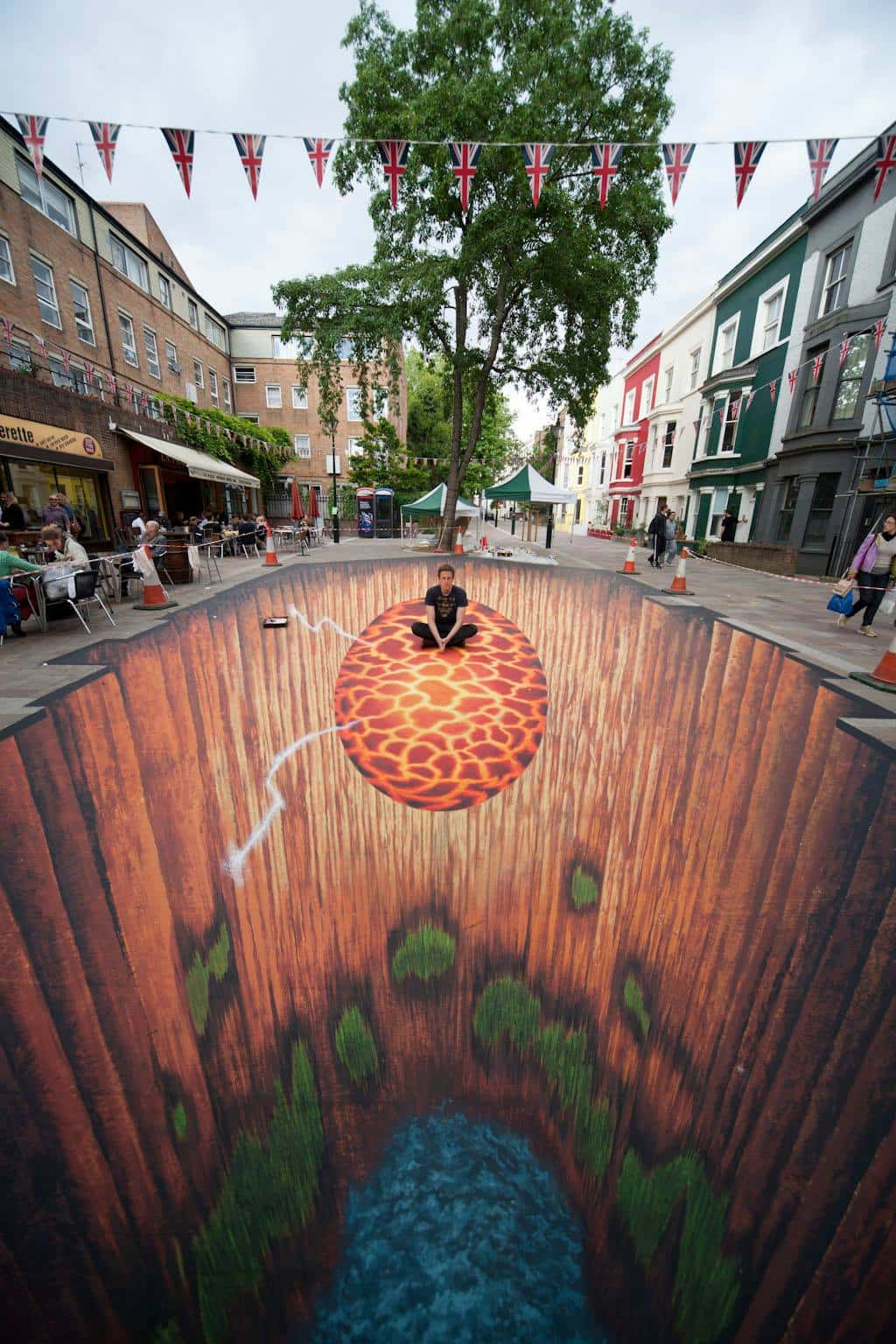 Alice Pasquini and Stefano C. Montesi. Images via Gloria Viggiani