The idea is to describe nature itself, in this case - the animal from the material responsible for its destruction. These works are built with end-of-life material: the majority are found in abandoned land, abandoned factories or just randomly. Some are obtained from companies that are going through the recycling process.
This is Artur Bordalo's (aka Bordalo II) series of artwork that aims to draw attention to the problems of waste production, materials that are not reused, pollution and its effect on the planet. These are problems that are likely to be forgotten, become trivial or become necessary evils.
These are always collages of trash objects and can grow quite big. It's a way to recycle, but also a means of criticizing the world we live in, and the consumerist culture which is destroying nature.
More info: Facebook | Instagram (h/t: Here )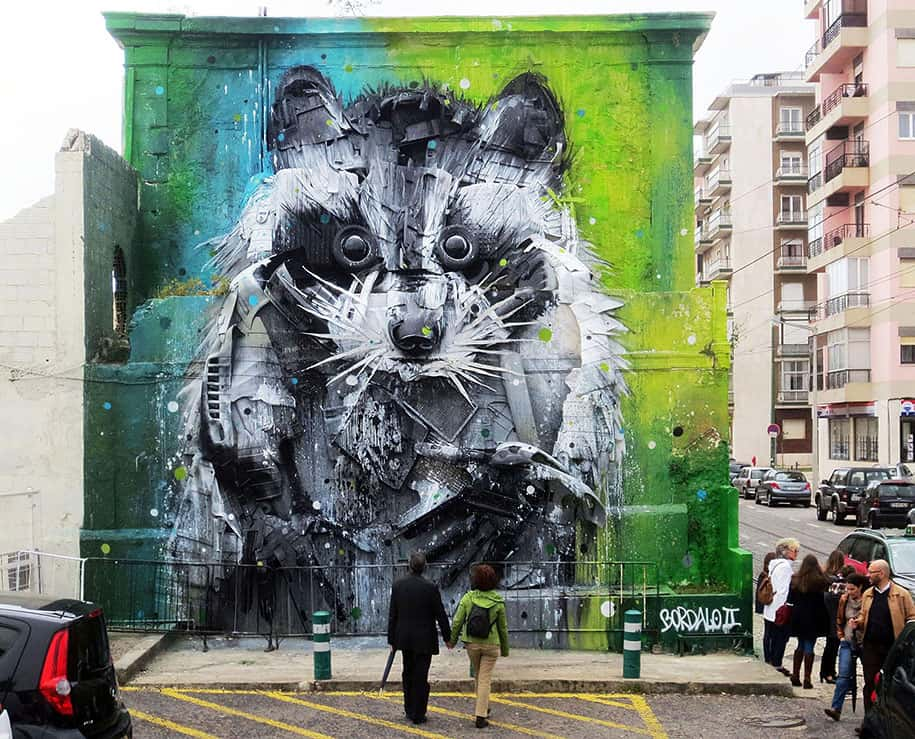 Source: https://www.demilked.com/recycled-sculpture-art-big-trash-animals-artur-bordalo/ | play