Do you realize that all this time the superhero that we see actually is already very old? From childhood until now growing up, these superheroes have faithfully accompanied us. Some even have an original age that is actually already very old. Superman characters, for example, have existed since 1938 through the medium of comics.
The Superman character itself was created by an artist from Kanda, Joe Shuster, and American writer Serikta, Jerry Siegel in 1932 when they were teenagers. Both then sold it to Detective Comics, Inc. in 1938. Superman first appeared in the first edition of the Action Comics series in the United States. Before then gaining popularity until now through various media. Like comics, tv series, to Hollywood films.
With a very long history, these superhero characters can be said to be very old now. This is the inspiration of an artist, Alex Solis, an American street artist has portrayed famous superhero images like Ironman, Batman, Super Man, Hulk, Captain America, and others, who imagines and tries to illustrate how these superheroes look when they grew old. Lol!
Ironman's back bent with age
Darth Vader had signs of old age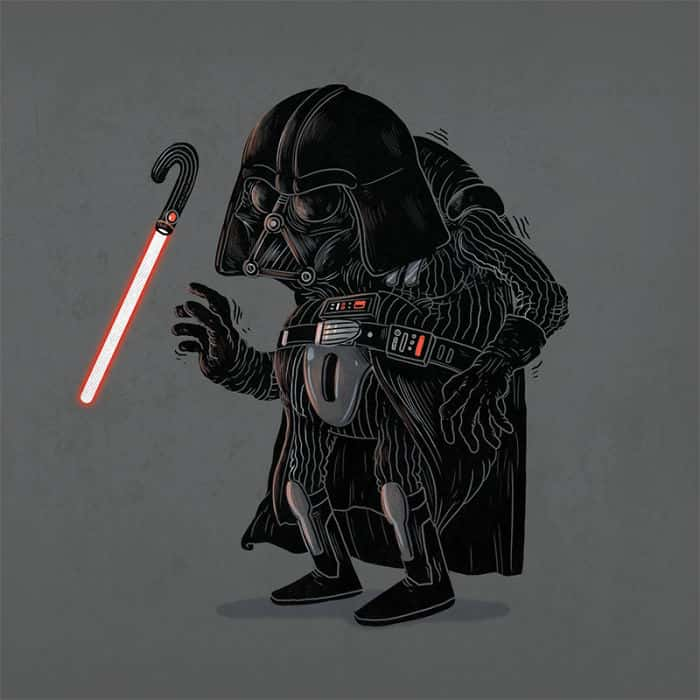 Big stomach of Captain America
Spiderman is doing feebly trapeze
Wonder Woman
He-Man & Skeletor
Hoary age of Superman
Guess: Batman takes boom to kill the enemy or to commit a suicide?
Joker
Black Widow's old wrinkled face
Thor hardly wields the hammer
Flash
Hulk look so bad in old age!
Mega Man
Ash & Pikachu
Link
Source: boredpanda
All images source and credits: Alex Solis