Visoth Kakvei, a Cambodian artist masterfully brings together symbolism and style, and no sketchbook has enough pages for his creativity.The 27-year-old graphic designer usually draws his works freehand and the pieces take 3-6 hours to finish,
Sometimes Kakvei feels it's not enough. So, to make his incredibly intricate maze-like illustrations even more stunning, the artist digitally enhances them, making the doodles appear as if they're popping out from the pages.His mostly nature-inspired designs have already earned Visoth a staggering more 800k following on Instagram and his fan army only keeps on growing. Check.
Check them out, below!
More info: Instagram , demilked.com
https://www.instagram.com/p/Bz0fNjBpTnw/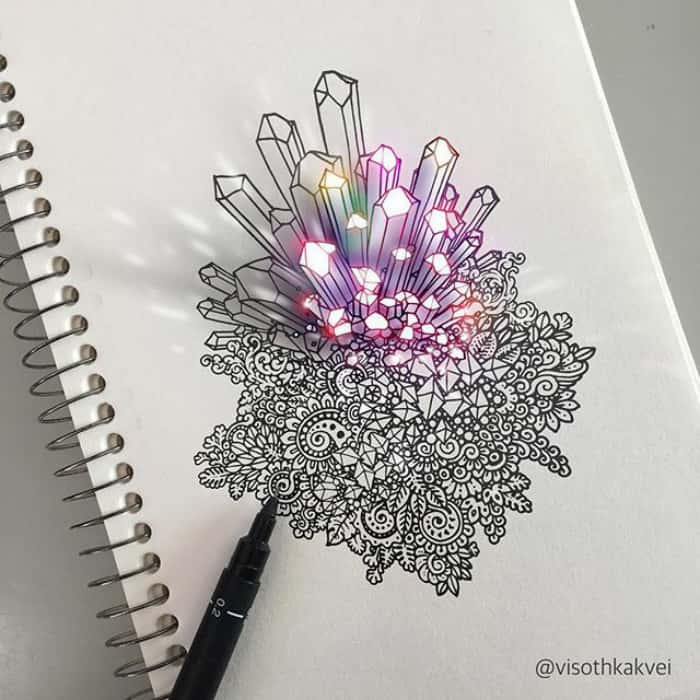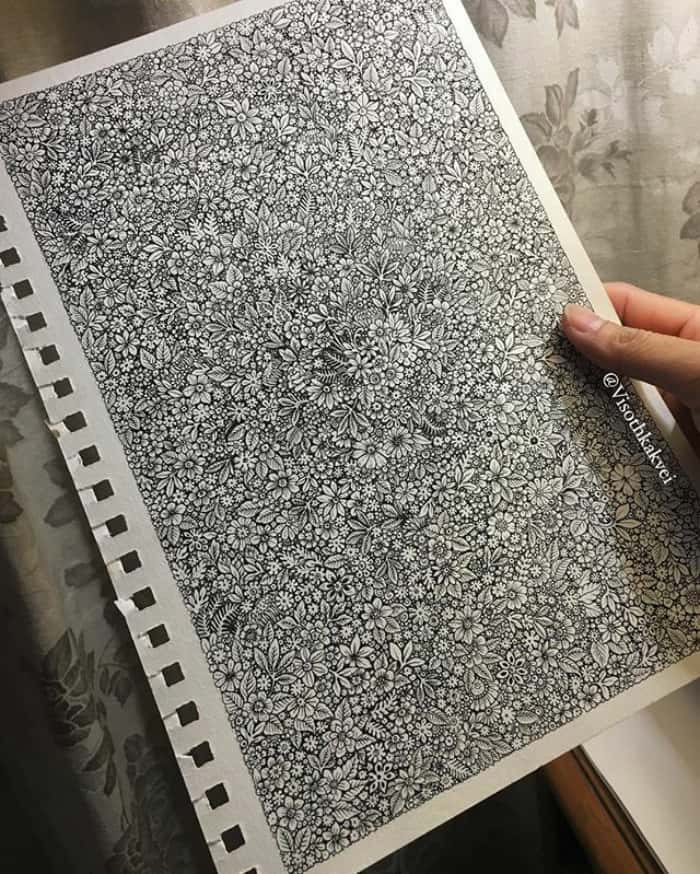 # NEXT ART WORKS
https://www.instagram.com/p/B7v1Ta2p45R/