This artist, who was followed by 226k on an Instagram account is an artist who has extraordinary talent and skill. Her creative ideas can amaze us and deserve 2 thumbs up. his work is very realistic, we sometimes find it difficult to distinguish which real cat or what he created. Superb!
Wakuneco is a Japanese artist who started creating needle felt art back in 2015. Using different color wool, this artist creates life-like cat portraits.
The artist uses real cats as inspirations and one portrait takes her about a month to complete, as she says on her Instagram. The finished portraits look absolutely amazing you'll definitely want one of those hanging on your wall!
Check out Wakuneco's creations in the gallery below!
More info and source : Instagram | Instagram I waku-neco.com I boredpanda.com I Here I Here and Here I Support I Go
The artist uses real cats as inspirations
Although seeing her works it looks like she's been doing it for all her life
Wakuneco is a Japanese artist who started creating needle felt art back in 2015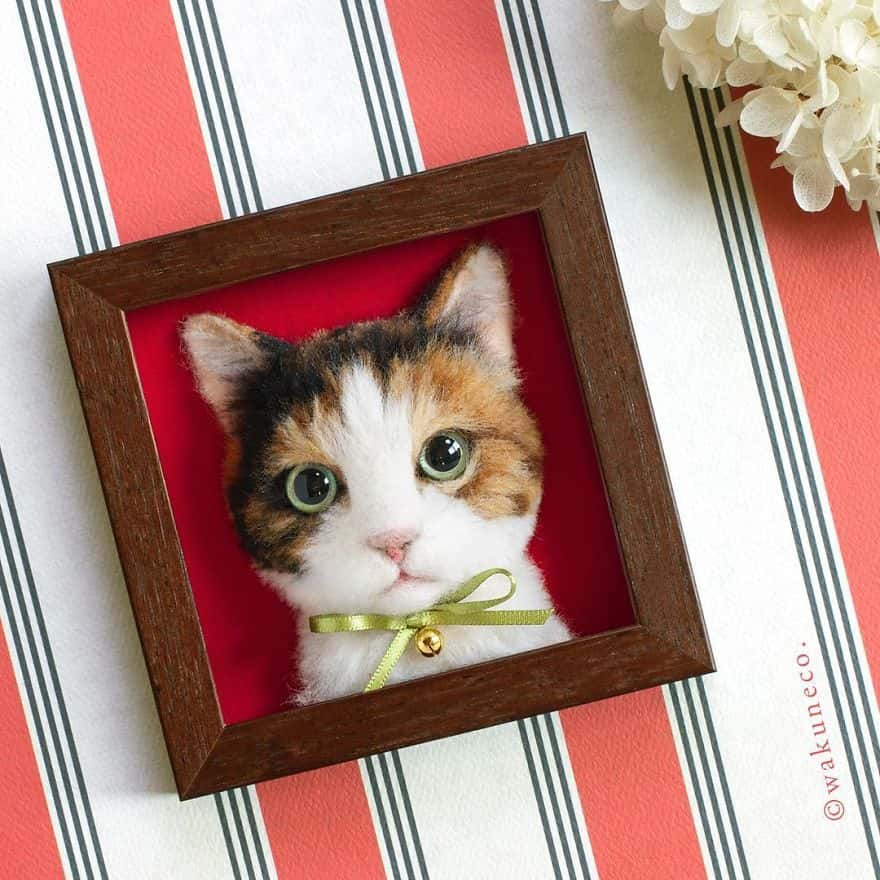 https://www.instagram.com/p/B1DWAzEFDtA/
https://www.instagram.com/p/B9ylHgWFLwf/
https://www.instagram.com/p/B9AYsVLl_Xk/
Wakuneco's Videos
https://www.instagram.com/p/B6vMOkLlMmn/
https://www.instagram.com/p/B5-corsFo6B/
https://www.instagram.com/p/Bzg-ljLlmNH/
https://www.instagram.com/p/By7UBIfFjh6/
https://www.instagram.com/p/BxMGNeKg9cT/
More info and source : Instagram | Instagram I waku-neco.com I boredpanda.com I Here I Here and Here I Support I Go