Artists who are followed by 34.5k on his Instagram account have skills, creative ideas and talents that admires the field of photoshop. His imagination crosses the boundaries, the photos in his album are set to be interesting photoshop artworks and surprise, bringing us into the realm of fantasy when there is a gigantic cat, what will happen? lol.
Andrey Scherbak is a Russian artist based in Rostov-on-Don who we're pretty sure loves cats. How do we know that you may ask? Well, for once, he creates hilarious photoshops of giant cats roaming the city streets. Oh, and he has two of them (regularly sized). And a dog.
In an interview with Bored Panda, the artist said he thought of the project rather spontaneously while looking through a photo album and seeing a picture he had taken in a forest. "I liked it, so I took another photo with the intention of placing a cat in it," said Andrey. "I decided to create an Instagram account full of pictures of only me and cats because that's not very different from the reality I live in. I lead a rather isolated way of life." Even though the artist owns two cats, he says the cats in his edits are taken from Google – his own cats can never stay still.
Check out Andrey's giant cats in the gallery below!
More info and source : Instagram I boredpanda I I Here I Here and Here I Support I Game .
#1
#2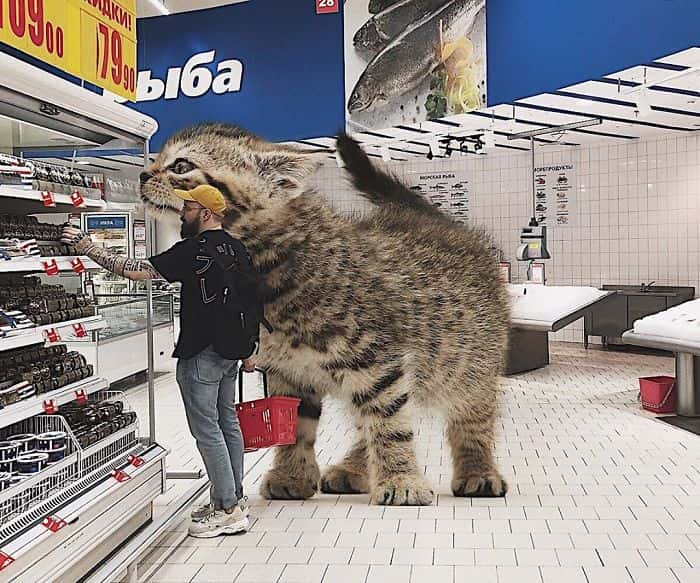 #3
#4
#5
#6
#7
#8
#9
#10
#11
#12
#13
#14
#15
#16
#17
#18
#19
#20
#21
#22
#23
#24
#25
#26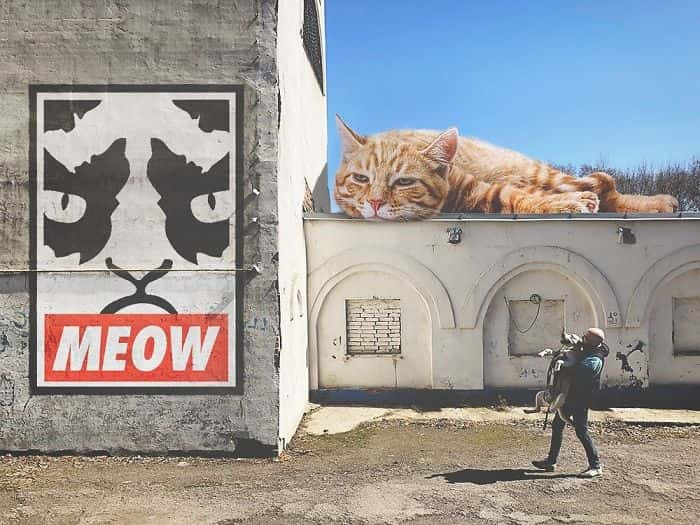 #27
#28
#29
#30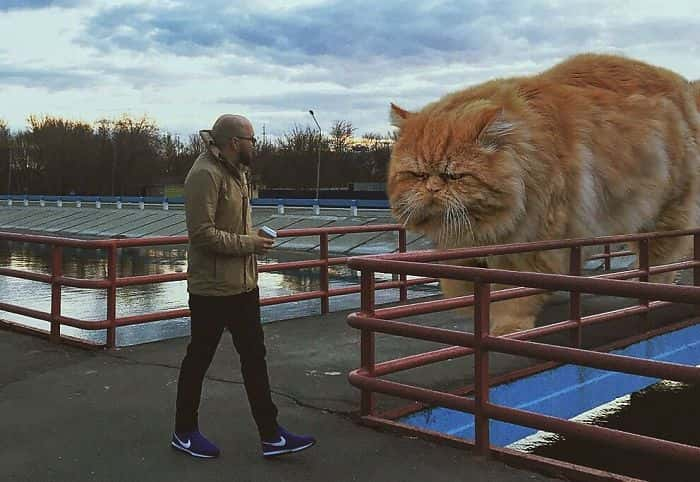 More info and source : Instagram I boredpanda I I Here I Here and Here I Support I Game