Cartoon movies are sweet memories from childhood that feature a variety of funny and adorable characters. So do not be surprised if there are still many adults who like watching cartoons.
However, what happens when cartoon characters in animated films become adults? How do they look and face? As written on Brightside.me , an illustrator Astkhik Rakimova from Bright Side changed the appearance of cartoon characters who were children into adulthood.
Check them out of the amazing artworks below!
1. Jimmy Neutron (The Adventures of Jimmy Neutron: Boy Genius)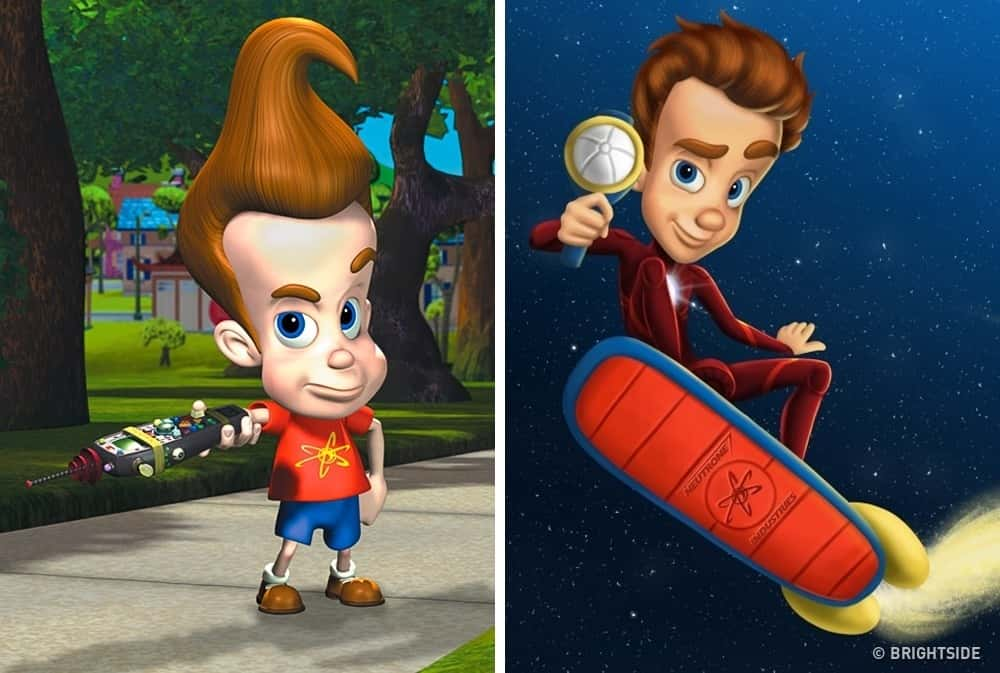 Jimmy Neutron. He looks much cooler all the adults, and he didn't have any eccentric hair when he was a kid.
2. Stewie Griffin (Family Guy)
Stewie is a crazy preschooler from Family Guy who is obsessed with all forms of violence and has the most prominent character of the show, far more than Peter himself. When he grows up, he looks rather shrewd!
3. Agnes Gru (Despicable Me)
Cute Agnes with one ponytail to the top is a beautiful teenage girl with a crop top and jeans.
4. Arnold (Hey Arnold!)
He is iconic and has been around since the 1980s but did not turn into a tv show until ten years later. He has a mustache and is more manly.
5. Beavis and Butt-head (a show with the same name)
They are not too smart but like heavy metal music. They also spent all their time on the sofa music video rating with "Cool." or "This sucks!"
6. Maggie Simpson (The Simpsons)
The youngest of the Simpsons, Maggie is iconic who often wears blue, sucking pacifiers. there are many versions of her, and there is an adult version of being a strong female soldier and right too!
7. Russell (Up)
As an adult, fat and adorable Russell turned into a handsome and cool teenage boy.
8. Masha (Masha and the Bear)
What do you think? Isn't it beautiful, the adult look of Masha's character?
9. Eric Cartman (South Park)
10. Ginger (As Told By Ginger)
She is a girl who secretly wants to be popular, but when her prayers are answered, she doesn't know what to do. Look how she is growing up, looking busier!
11. Lilo Pelekai (Lilo & Stitch)
Adorable Lilo turns into a beautiful and sexy girl in a Hawaiian outfit.
12. Dora (Dora the Explorer)
Dora's famous cartoon character with identical bangs now looks more beautiful with long hair that is ponytail when an adult.
Source: Brightside.me
All pictures Illustrated by Astkhik Rakimova for BrightSide.me