An artist who has 2.8k on Instagram is 24 years old, a freelance artist from Sao Paulo, Brazil, who is a pro at turning your favorite childhood heroes into characters you're more likely to see in horror movies. There's just something very disturbing about the artist's style that's hard to describe – the characters he recreates are creepily human-like, overly high-detailed, and… fleshy? I'm pretty sure you'll understand what I mean when you see some of his artworks.
In an interview with Bored Panda, the artist said that he knew what he wanted to work with digital art since he was a kid. During his days at the College of Graphic Design back in 2014, Yan discovered Blender – a computer program used for creating 3D models – and it completely changed his artistic path. After discovering the program, the artist started studying everything he could find about creating 3D art and eventually received a job offer from Techno Image, a Brazilian production house.
So far Yan has recreated many of our favorite characters, as well as various other items, and all of them look incredibly eerie
Check out his Incredible artworks in the gallery below!
https://www.instagram.com/p/B7ta936DhhH/
https://www.instagram.com/p/B8g5OFiDJh3/
https://www.instagram.com/p/B8bitMOjXwr/
https://www.instagram.com/p/B7i-hzwD4yA/
# Peppa Pig
Image source: Yan Blanco
# Bugs Bunny
Image source: Yan Blanco
# Tin Woodman
Image source: Yan Blanco
# Bananas In Pyjamas
Image source: Yan Blanco
# Rick
Image source: Yan Blanco
# Brocoloco
Image source: Yan Blanco
# Mr. Carrot
Image source: Yan Blanco
# Spongebob
Image source: Yan Blanco
# Teletubbies
Image source: Yan Blanco
# Santa Claus
Image source: Yan Blanco
# The Junkie Fish
Image source: Yan Blanco
# Pizza
Image source: Yan Blanco
# Carnivorous Plant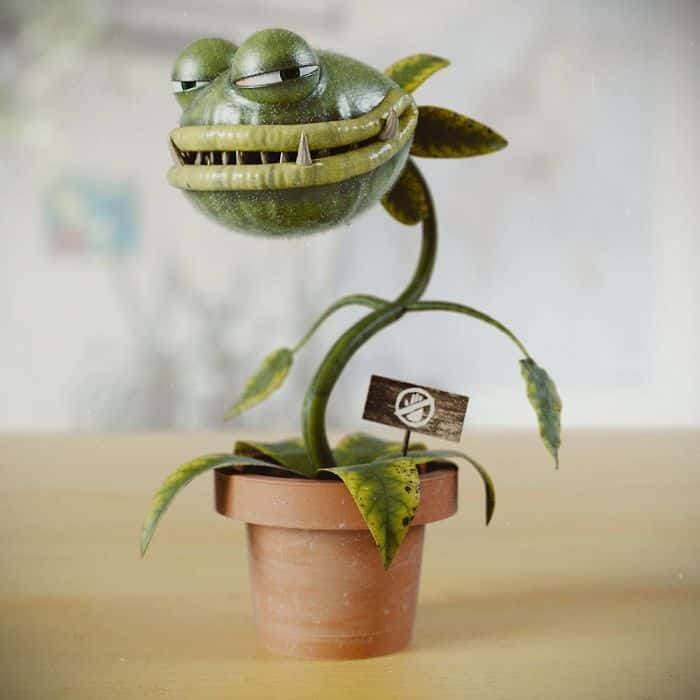 Image source: Yan Blanco
# Lonely Tree
Image source: Yan Blanco
# Little Dolly
Image source: Yan Blanco
# Cocoa
Image source: Yan Blanco
# Boxer Pig
Image source: Yan Blanco
More info, inquiry, and follow: Instagram | yanblanco.com | behance.net I
All images and credits: Yan Blanco